#286 – Hiring for Diversity in Practice
Friday Ship | February 4th, 2022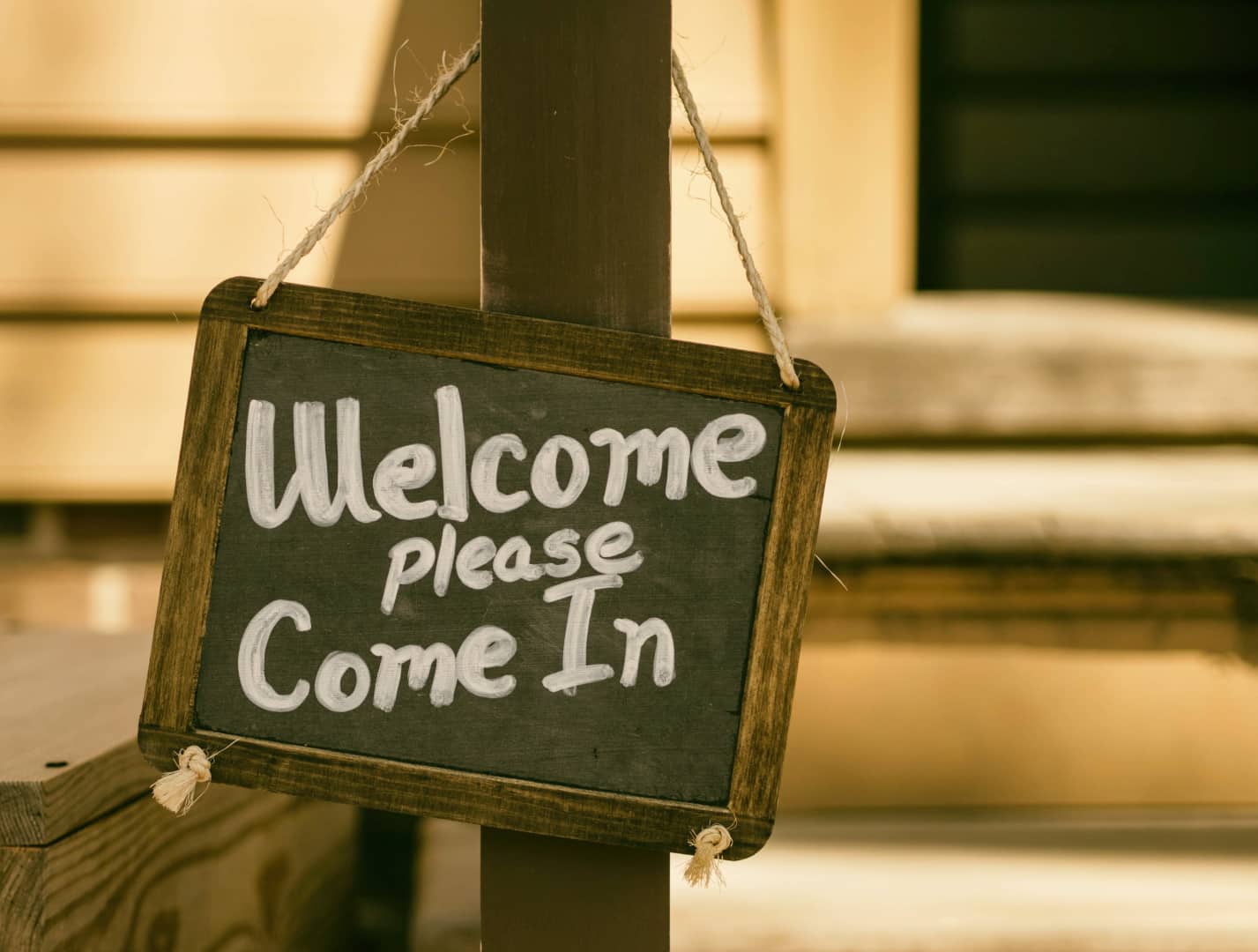 This week, we shared some broad guidelines with our team for what we may and may not do to prioritize hiring for diversity in at our organization.
A saying we have at Parabol is, "the inside should match the outside." Parabol's users are a diverse bunch. Parabol has at least 1 user in 77% of all the world's countries. Roughly 50% of our web traffic is from users between the ages of 18–34, and 50% from folks 35 and older. Google Analytics's demographics—while currently limited to gender duality—shows a distribution between genders roughly equal to the human population: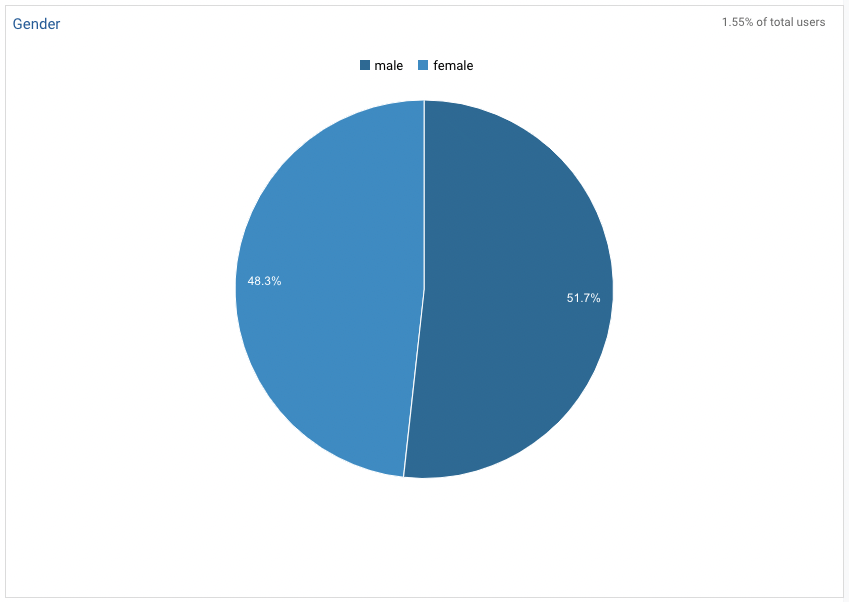 A few weeks ago, I floated the following question on LinkedIn:
The post was viewed nearly 1,000 times, but only earned 2 Likes and 0 comments. More telling was the number of private messages I was sent: 3 in the first 24 hours and twice as many more over the next week. Spicy topic! 🌶🌶🌶 We had to do our own research.
…can a company try to fix [diversity] imbalances by taking identity characteristics into account when making employment decisions? Can it go one step further and set numerical diversity goals? The answers to both are YES — if done properly
If you receive two applications for a job opening, one from a Caucasian man and one from a Hispanic woman, you cannot choose to hire the woman solely because you want to increase the number of women and people with various national origins in your workplace.
race;
color;
sex (including pregnancy, childbirth, or pregnancy-related conditions);
gender identity;
age (if the individual is 40 years of age or older);
religion;
national origin;
disability; or
sexual orientation.
…even if you're trying to make a hire from a disadvantaged group.
We spoke with 2 attorneys to help us understand the details of what is generally found to be acceptable and compliant with U.S. hiring laws: Prioritizing diversity must be affirmative (in the supportive sense of the word) not exclusionary. It is ok to prioritize putting more candidates of a group in your hiring pipeline but it isn't ok to turn folks away who don't help an organization meet its diversity target. If the candidate applies, they must be treated and evaluated the same as any other candidate.
If you're curious for more detail, below are guidelines we've derived from our research and legal conversations. Take everything here with the trustworthiness of a random person from the internet. (In other words, please seek your own legal counsel and form your own conclusions!)
How employers can hire for diversity
Set numerical diversity goals for its hiring pipeline and employee demographics
Set policies, advertise values and culture, etc. which will be attractive to particular groups or classes of people
Invest disproportionately to attract a candidate of a desired background by advertising or participating in specific communities
Employers can not hire for diversity
Solicit a specific classification of individual or ask for a referral to a member of a specific group by name (e.g. "Tech Company Seeking a Female Developer" or "[insert-racial-group-here] wanted") in a job post, social post, email, etc.
Use exclusionary language ("[X] kind of individual need not apply")
Set a rigid quota or set-asides for how many individuals of a specific classification will be hired ("these positions are reserved for 2 black-identifying designers" or "first we must hire 1 self-identifying member of the LGBTQ+ community before accepting others")
Refuse to hire or fire individuals from non-targeted groups to meet targets
Ask for Title VII protected demographic information on a job application
Make a disproportionally higher compensation offer solely on the basis of that prospect's identity characteristics
Further Reading
If you have any further reading to suggest, please send us a Tweet @parabol
For more on how Parabol hires, please check out:
Metrics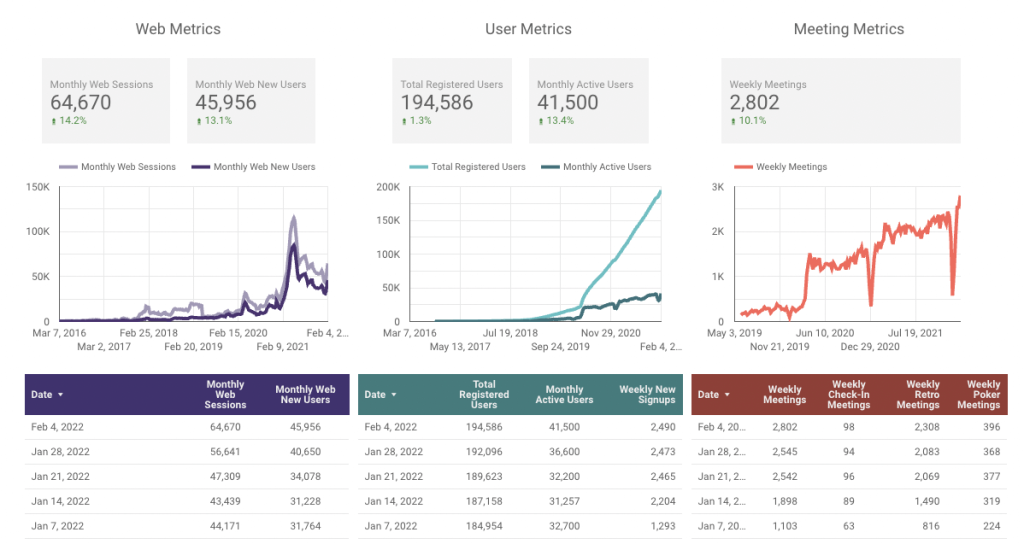 We love seeing the big growth numbers this week. The number of meetings ran jumped 10% while MAU jumped more than 13% and website traffic more than 14%! Keep in mind, these are week-over-week numbers! We wonder, will this growth continue?
This week we…
…took 3 days off this week to celebrate the Lunar New Year 🐅
…began implementation for our upcoming stand-up feature 🤫
…worked hard on some of the final tasks in re-platforming the Parabol marketing site. We're moving from HubSpot's CMS to WordPress largely for authoring, customization, and performance gains
Next week we'll…
…we'll be back in the office to full effect, and kicking of the Product team's Sprint #96. Our focus is on making solid progress on our upcoming new Jira Server, GitLab, and Stand-up features
---
Have feedback? See something that you like or something you think could be better? Leave a public response here, or write to us.
Join our Fully-Remote Global Team
Help us create a world where every meeting is worth the time invested.