#272 – Parental Leave for Global Startups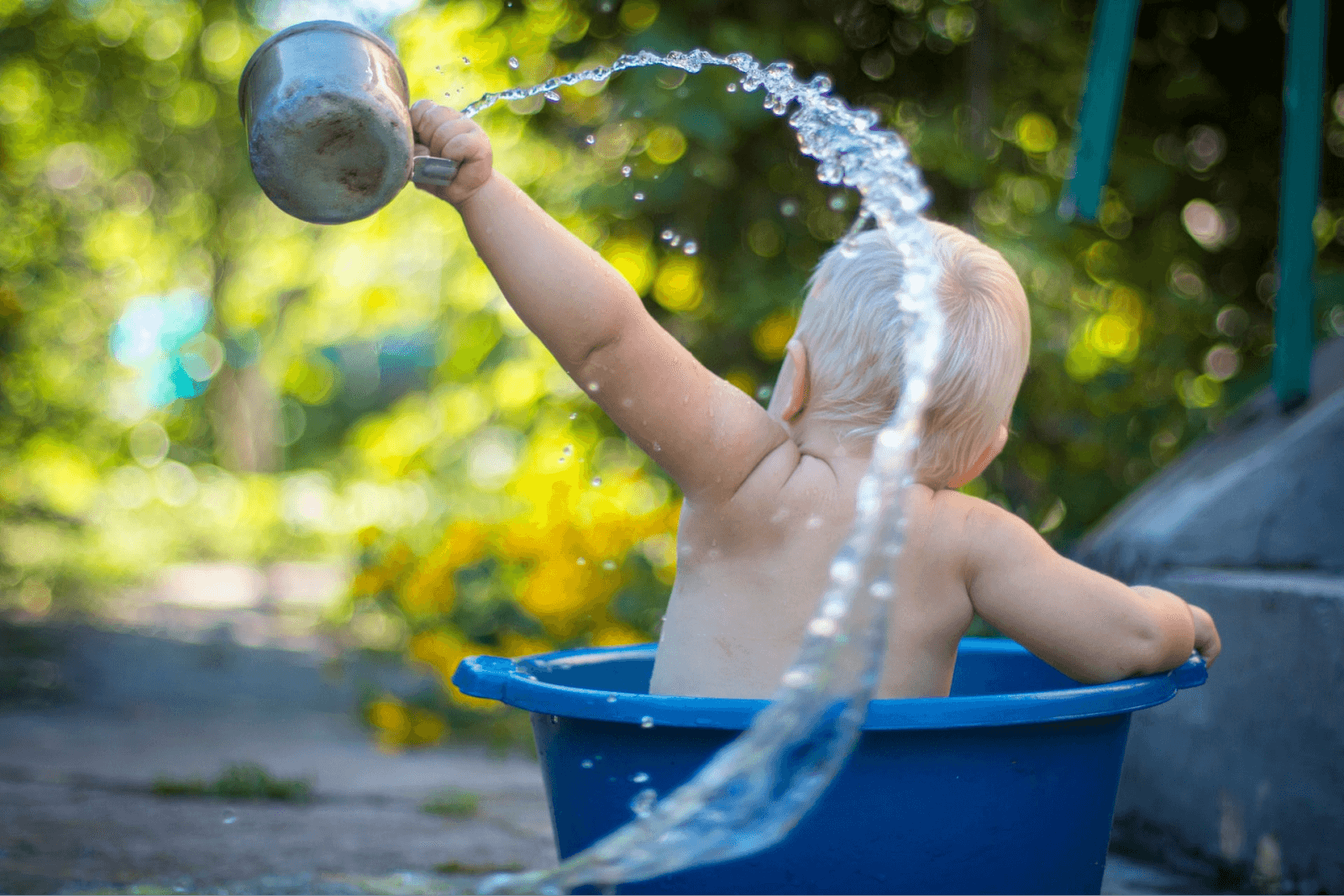 This week, we defined our parental leave policy.
Parabol has a distinctive way of extending benefits to our team members: anybody can propose a one. Proposing benefits might be triggered by a question a job applicant asks, member need or desire. In the case of our parental leave policy, it came from need: 2 of our members are expecting new arrivals not long from now!
Since Parabol's founding in 2015, 3 new children have come into the world. The architecture for how we handle leave now began with writing down what we did in the past, updating it a bit and proposing it. When the policy was proposed using our decision making process, our international members noted that—while generous by U.S. standards—it wouldn't meet the standards of a country like Canada. Getting this sort of feedback is exactly why Parabol allows its members to participate in decision making concerning benefits. By the end of the process, we felt we've instituted a benefit that will suit the needs of our current team members.
Parabol's Current Global Parental Leave Policy
So what did our Series-A stage company decide to adopt for parental leave? Here are the broad strokes:
Parental leave is an extension of Parabol's unlimited PTO plan. In localities where we must account for a minimum amount of PTO—it does not draw down from this accumulated PTO
Plans are written by expectant parents, and shared with their lead, then their team. Team members are also encouraged to share their plan with People Ops, especially if they are outside the U.S., in order to make certain their plan meets local standards and update the plan if it does not
Plans are suggested to contain a ramp down time, full leave period, and a ramp up time. Expectant parents may shift to a reduced or eliminated workload to prepare for their arrival. Then, they may take full leave (3–16 weeks is suggested in the U.S.). When returning to work, they may also specify if they wish a reduced workload, ramping back up to full-time participation.
Plans must have a section specifying role hand off and accountability coverage. At Parabol, we have an up-to-date system for specifying who fills what role, and what their accountabilities are. It makes it easy to figure out what needs to be covered.
Plans must have a section specifying under what conditions an employee would wish to be contacted. If the member taking parental leave is a leader in the business, they may wish to be notified when certain events occur. Or, they may wish to be left alone. This plan section makes these desires explicit.
Like everything, this version of parental leave is just a starting point. Like our company, it will grow and change with time.
Metrics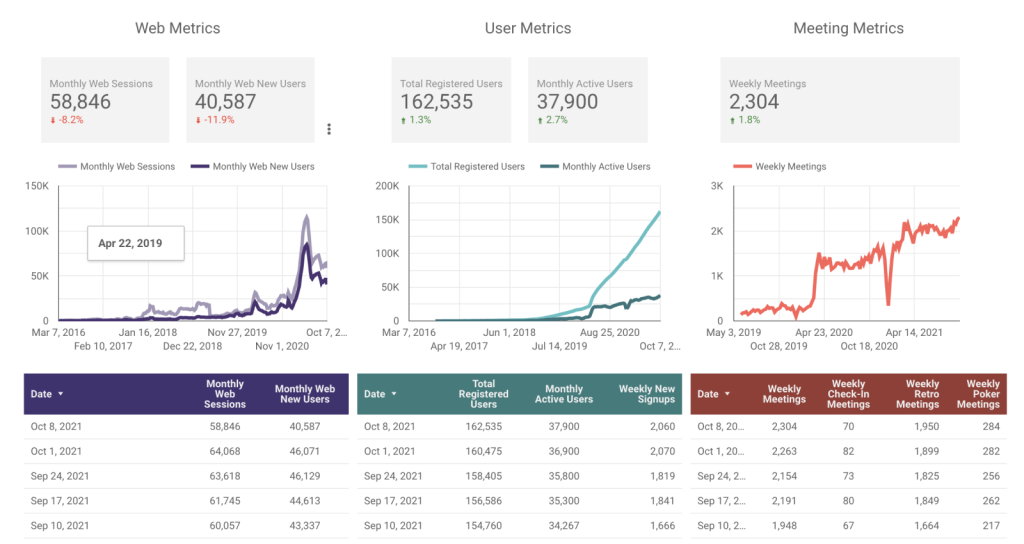 The top of funnel metrics look worse than they are—we had some spiky traffic roll out of our 30 day measurement window—this week's metrics are reflective of our current, actual TOFU baseline. Product metics showing good growth this week. We're hoping to keep seeing more weeks like this through the end of the year.
This week we…
…concluded our largest-scale user research survey to date. We had hundreds of respondents and thousands upon thousands of data points to process into insights as to what our users would like to see from our process. It's helped us shape and prioritize our roadmap. Thank you to all who participated!
…shipped v6.31.1 into production. We updated the team management features to include a hand right drawer for managing your team members. Here's a little demo:
…interviewed lots and lots of folks.
Next week we'll…
…kick off Sprint 89 with our team.
…wrap up Q3 with Parabol's Board of Directors.
---
Have feedback? See something that you like or something you think could be better? Leave a public response here, or write to us.
Join our Fully-Remote Global Team
Help us create a world where every meeting is worth the time invested.