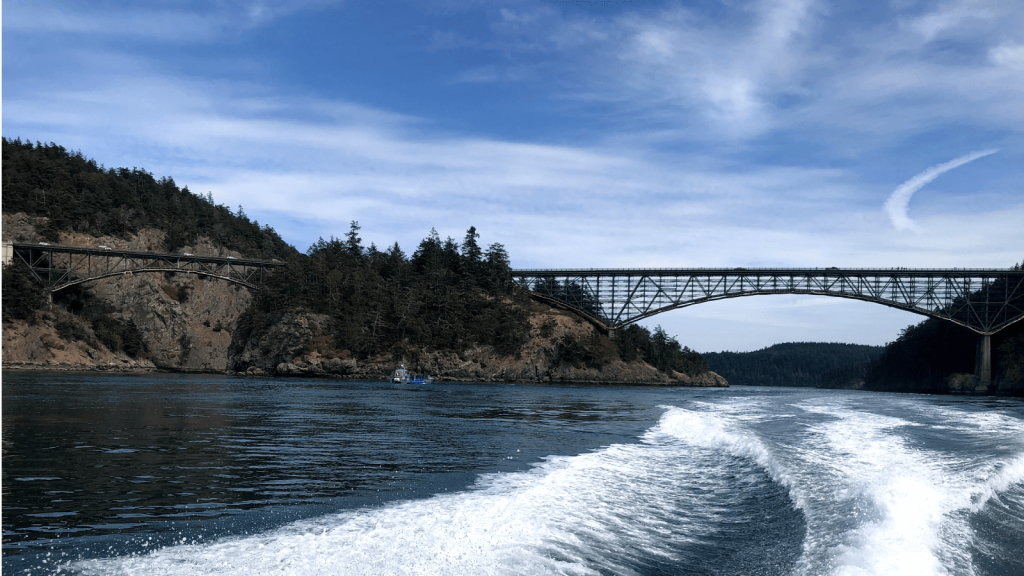 This week, our sales team returned from their first team retreat to Whidbey Island, Washington.
While the pandemic makes travel logistics difficult, we've decided to gather our teams in smaller groups. Last week, our sales team got together in Washington State to meet one another and improve the way we work together.
Our sales retreat was structured into 3 basic blocks:
Reflecting with a sales-funnel focused retrospective
Working in small sprints to discuss and make changes to the way we collaborate
Having fun (eating, boating, hiking…)
Here is a screenshot of the Parabol Retrospective template we used for our sales retreat: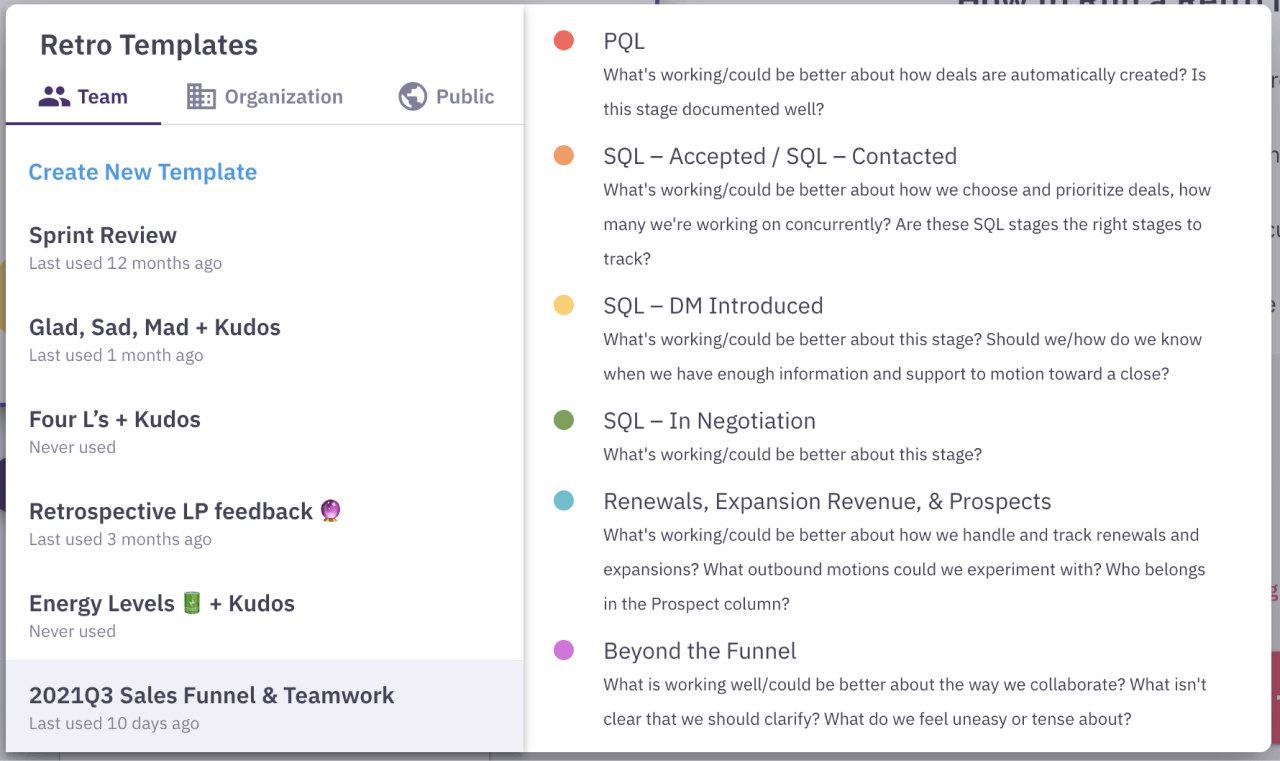 This retrospective allowed us dig into some juicy topics including: our compensation & incentive structure, how we onboard and train each other, our funnel stages and qualifying criteria, and lead ownership. At times, we drafted process changes and adopted them via a live consent-based decision making process.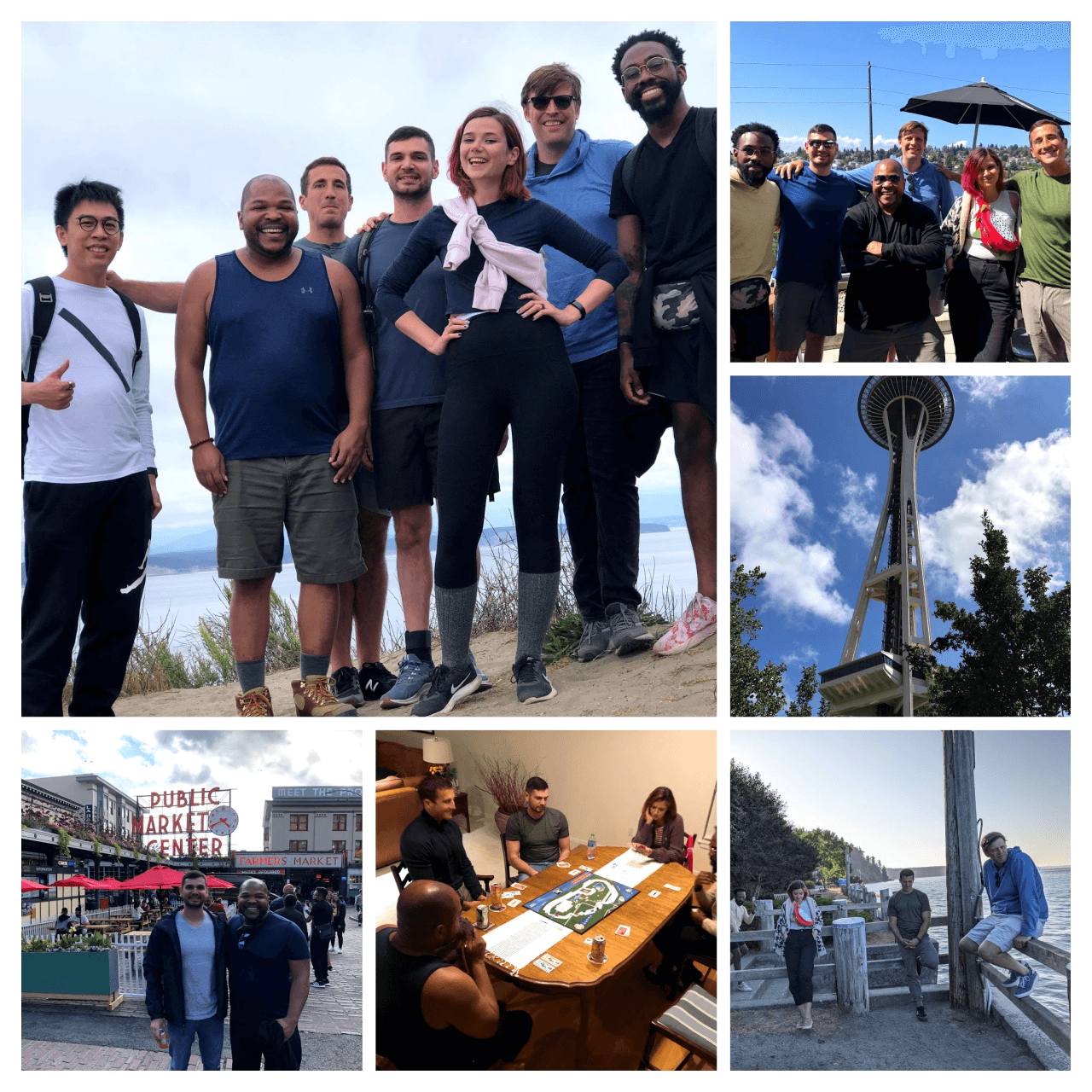 It's a lovely phase of our business, where some of our teams are still small enough to fit under the roof of one Airbnb. No one activity seems to reinforce a bond with your coworkers as much as standing around the kitchen together, bleary-eyed and waiting for the coffee to brew.
Metrics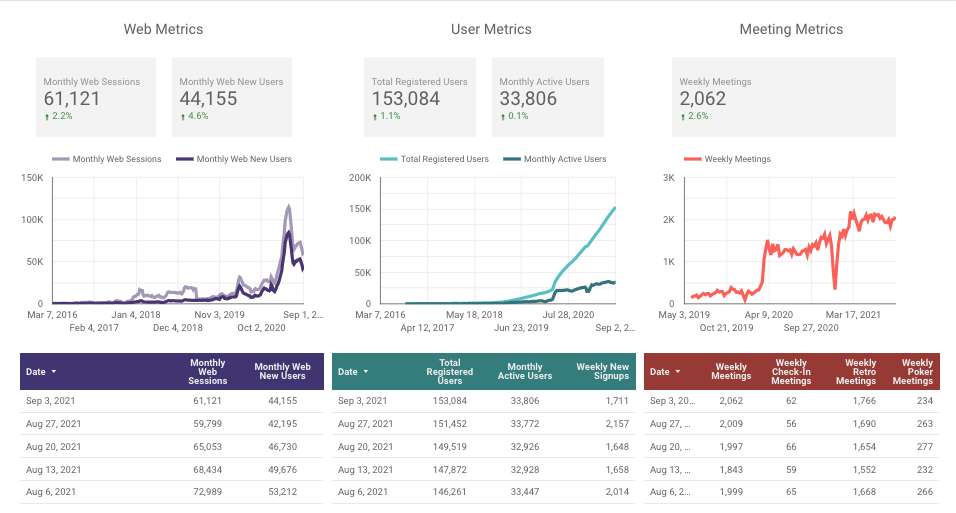 Our metrics creeped upward again, not quite as much as last week, but still moving in a positive direction as the summer slow season appears to be winding to a close.
This week we…
…shipped v6.26.0 into production. This release included a couple of important bug fixes and shipped some progress on our upcoming awesome grouping feature (codename: Spotlight) behind a feature flag.
…made progress on our updated GitHub integration. Here's a little video demo of it working within Sprint Poker:
…put together a swag box for employees and new hires. Being remote doesn't mean that business is completely virtual. Having branded items can help a job feel physical and real.
…made some useful and fun revisions to our Support page. Check out the card animations linking to our introductory meeting guides!
Next week we'll…
…wrap up product Sprint 86. We're looking forward to sharing what will ship!
---
Have feedback? See something that you like or something you think could be better? Leave a public response here, or write to us.
Join our Fully-Remote Global Team
Help us create a world where every meeting is worth the time invested.