#247 – Welcome Drew & Enrique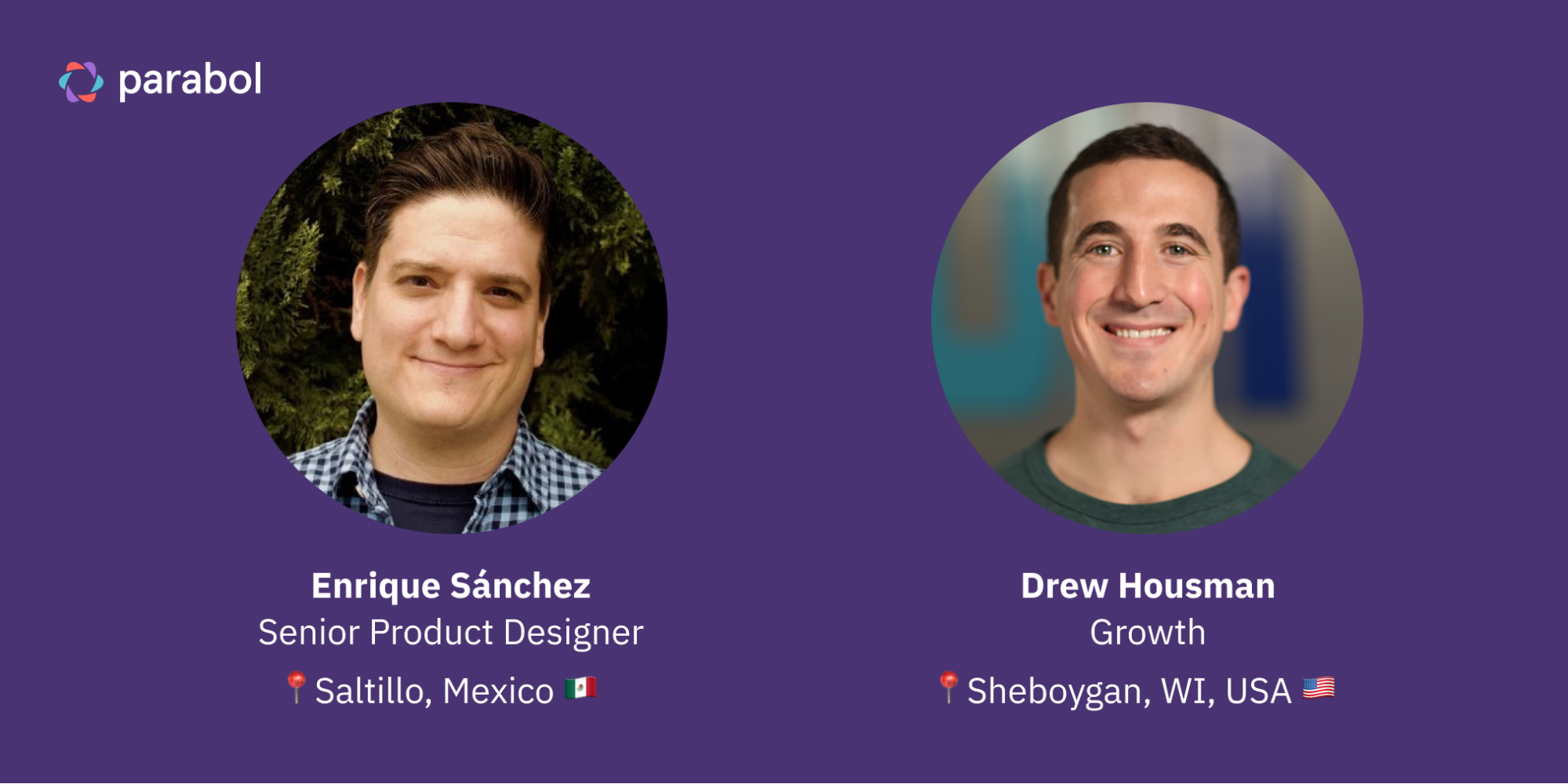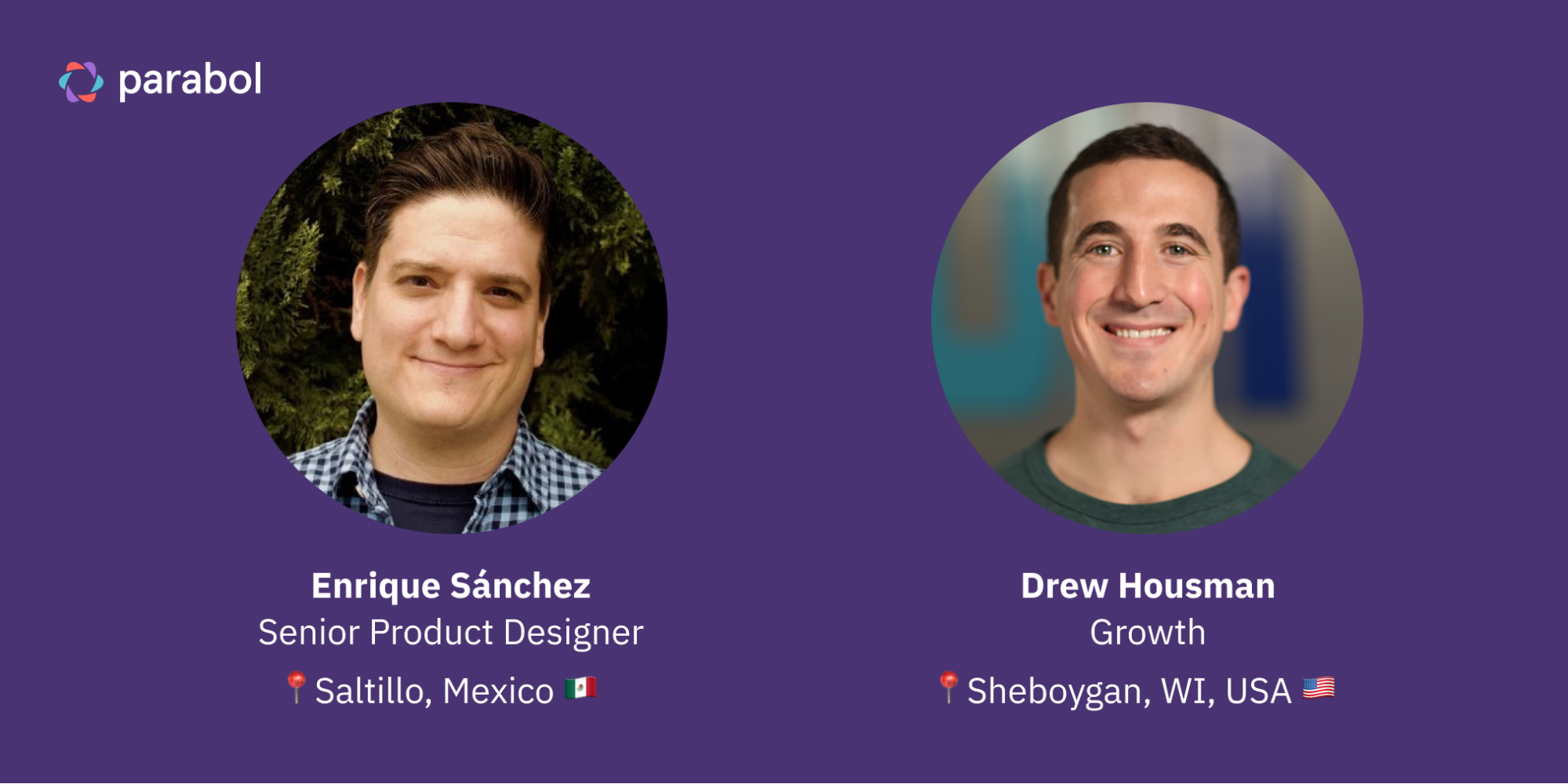 This week we're welcoming Drew & Enrique as the newest members of the Parabol team. We're eager to share who they are with you, and let each candidate introduce themselves in their own words.
First, introducing you to Drew Housman: Drew has joined the Growth team and is filling roles responsible for improving our business development, sales, and revenue expansion capabilities.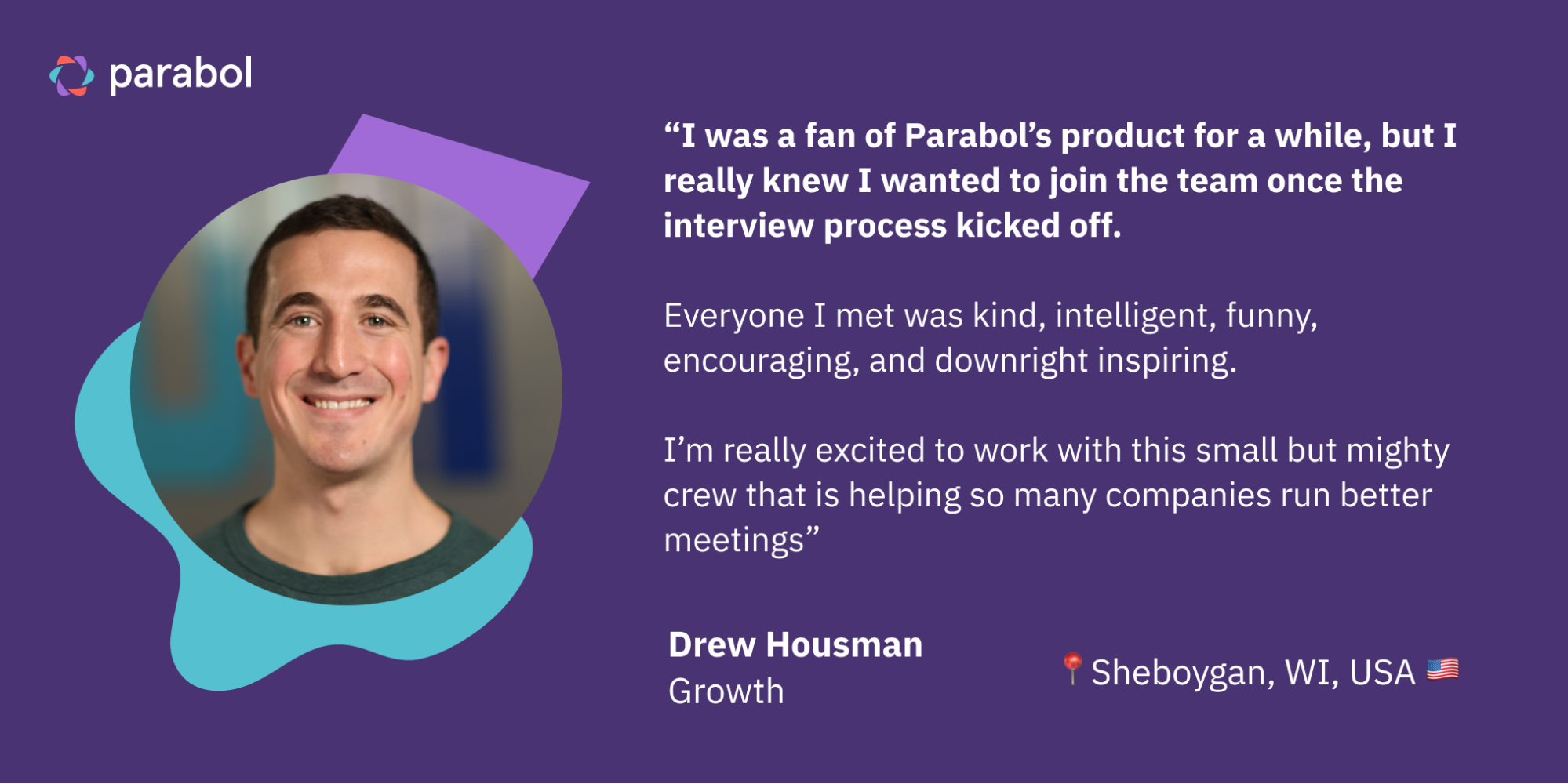 Next, introducing you to Enrique Sánchez: Enrique has joined the Product team in the role of Senior Product Designer. Enrique brings a wealth of design, accessibility, and front-end programming skill to the team.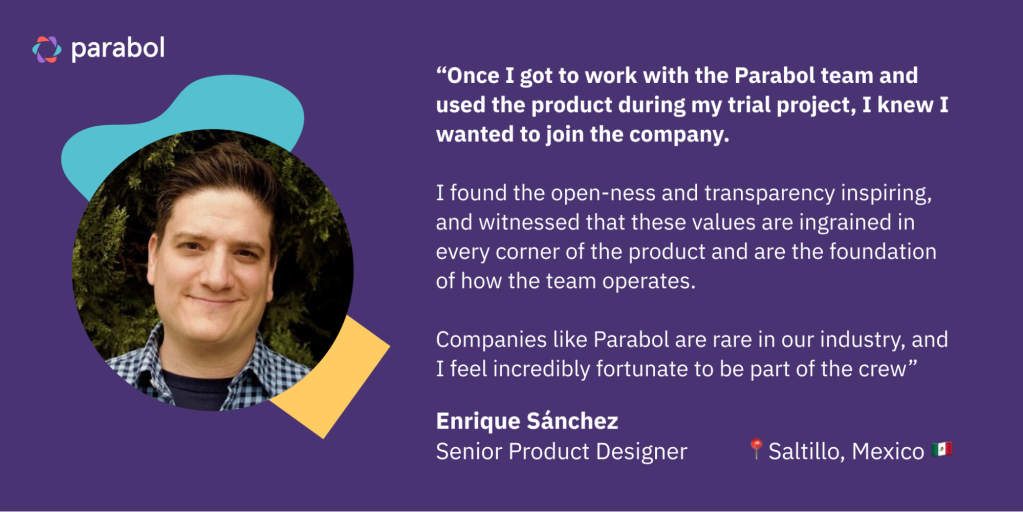 We're incredibly fortunate to have Drew & Enrique join us. Both of them have already made significant contributions to Parabol's future, and they've only just begun!
If you, or anybody you're connected to would be interested in joining our growing company: please have a look at our open positions and apply (it's quick!)
Metrics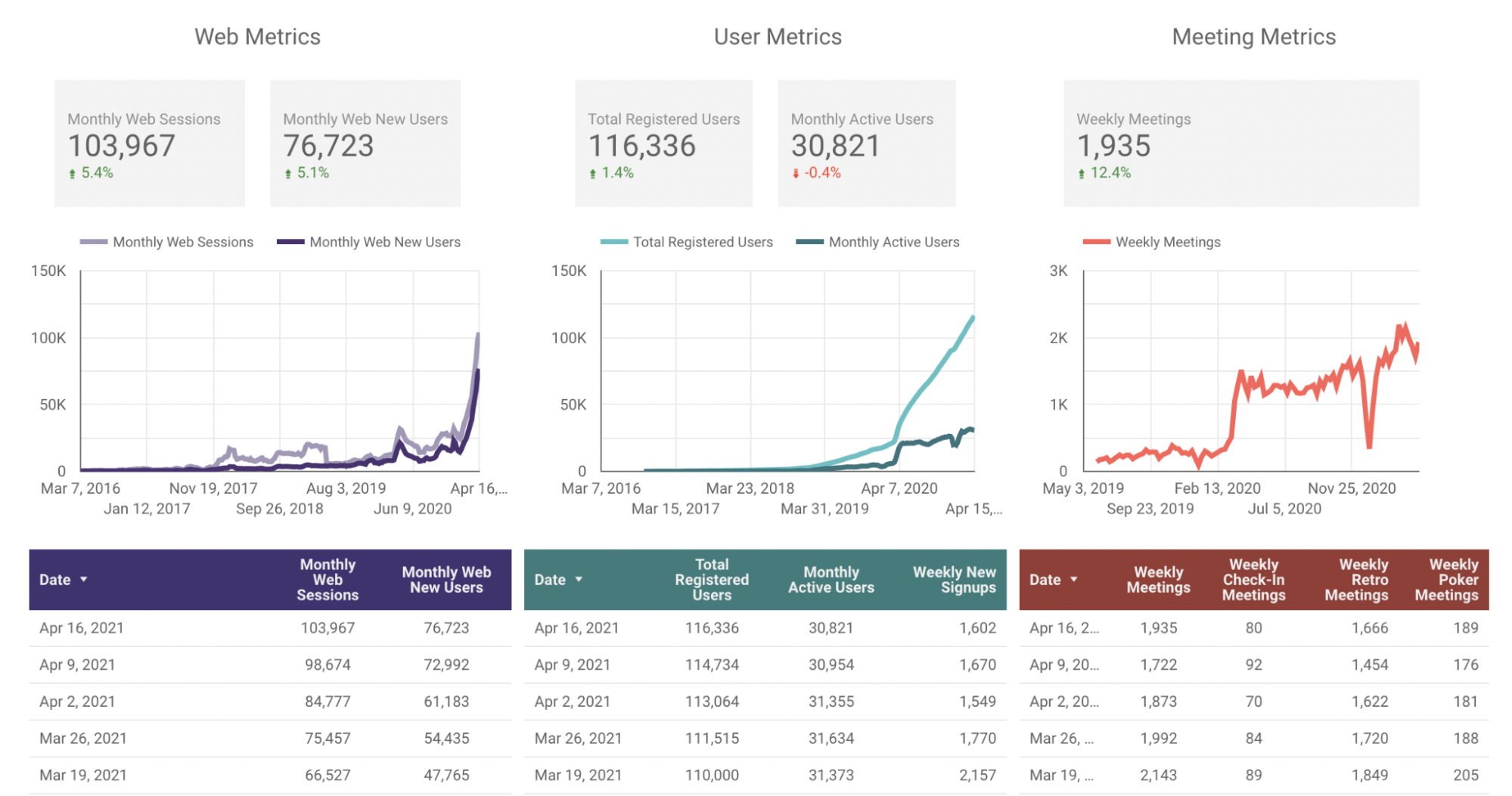 We surpassed 100,000 web sessions a month this week. We're left wondering, when will this growth level off? The mid funnel isn't quite as rosy: the rate of growth on signups was nearly flat, and MAU contracted slightly. That said, we saw 12% more meetings run this week than last, with the number of Sprint Poker meetings growing nicely.
This week we…
…held Parabol's board meeting to close Q1, 2021.
…interviewed dozens of candidates.
…explored some concepts around adding additional content types to our discussion threads.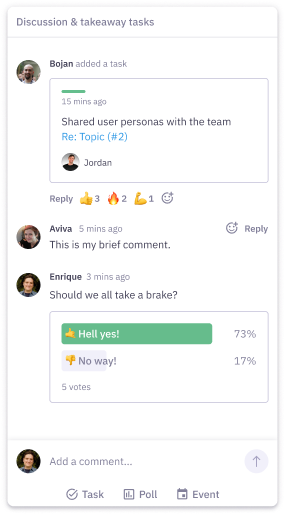 …advanced our explorations for a feature we're calling retrospective reflection "Inspirations". The value proposition we're exploring is to give users a reminder on what's changed with their work since the last time they held a retrospective.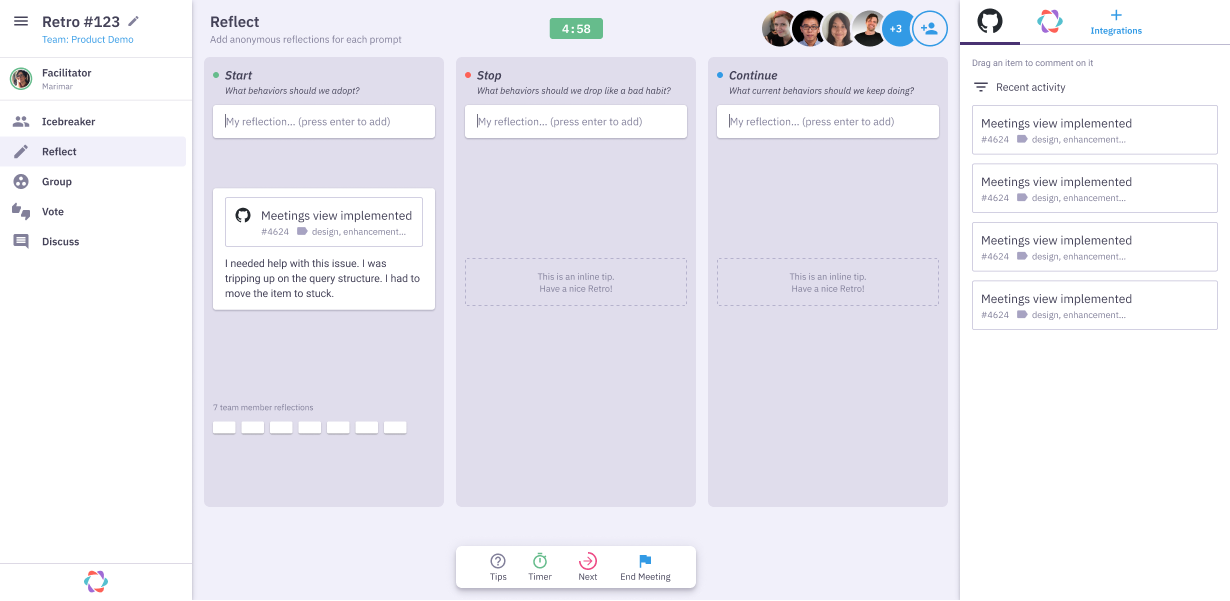 Next week we'll…
…conclude the hiring process for a few promising candidates.
---
Have feedback? See something that you like or something you think could be better? Leave a public response here, or write to us.
Join our Fully-Remote Global Team
Help us create a world where every meeting is worth the time invested.