#244 – Finding Your Meeting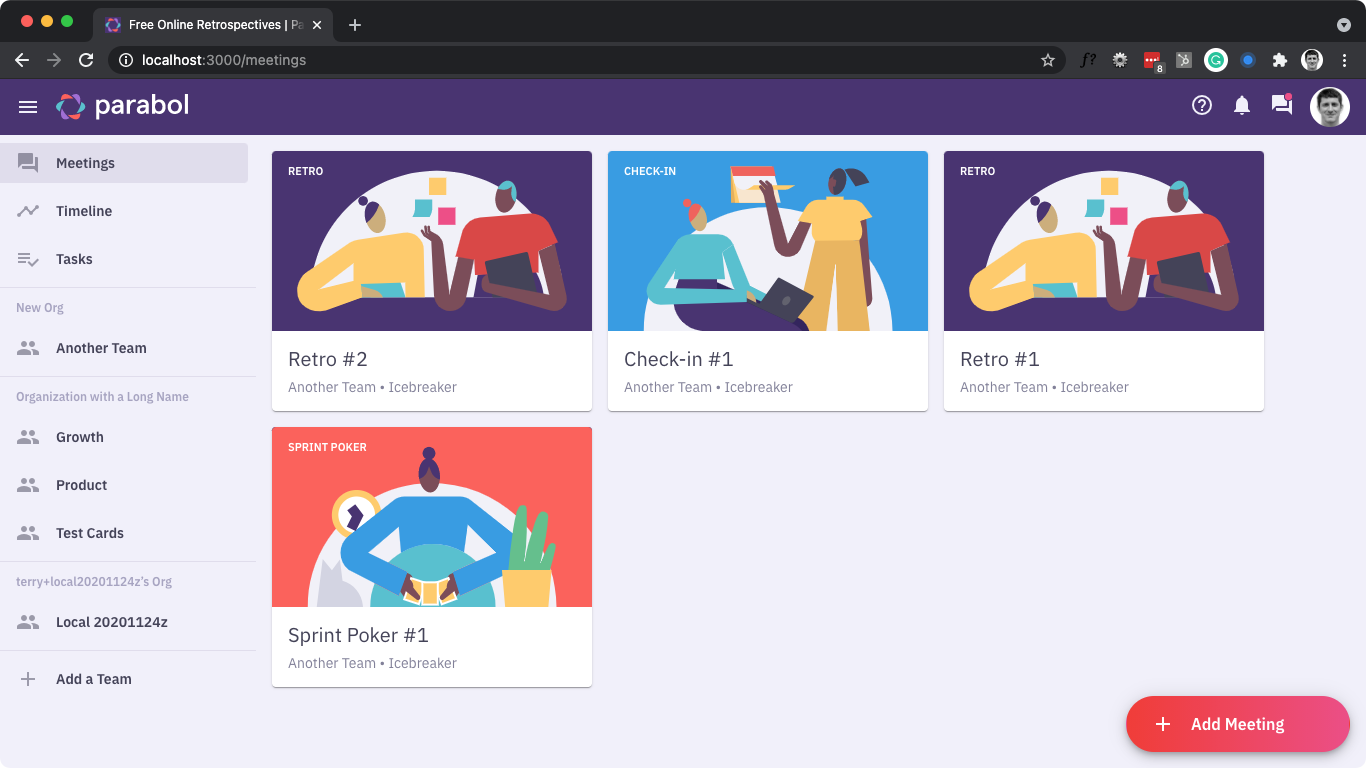 This week we began implementing our new Meetings View, to make it easier for folks to find which meeting to join.
At Parabol we use our own app…a lot. We'll often have half a dozen open meetings for gathering async feedback across various teams and topics. It's not uncommon for our list of active meetings to be overfull: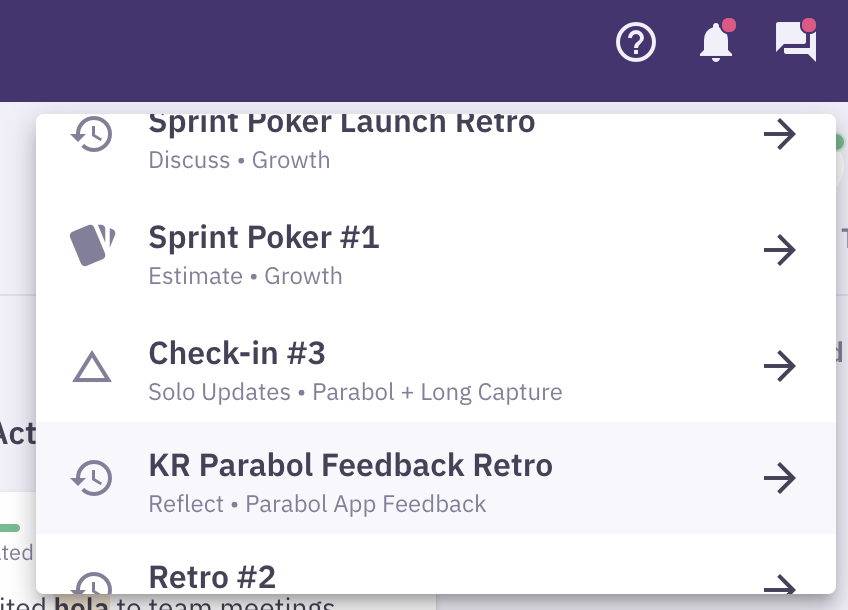 When it's time to join a meeting, it's often difficult to find the one you need to join quickly. If you're a nerd about Parabol's UI, there is a non-obvious work around: you can hit the Start Meeting button, select your team, and click on the active meetings link to see a team-specific list of meetings…but this is too hard!
Our new meetings view aims to reduce this friction. Meetings are stressful enough without being able to easily figure out where you belong.
We're looking forward to getting this one into production in the next Sprint, or so.
Metrics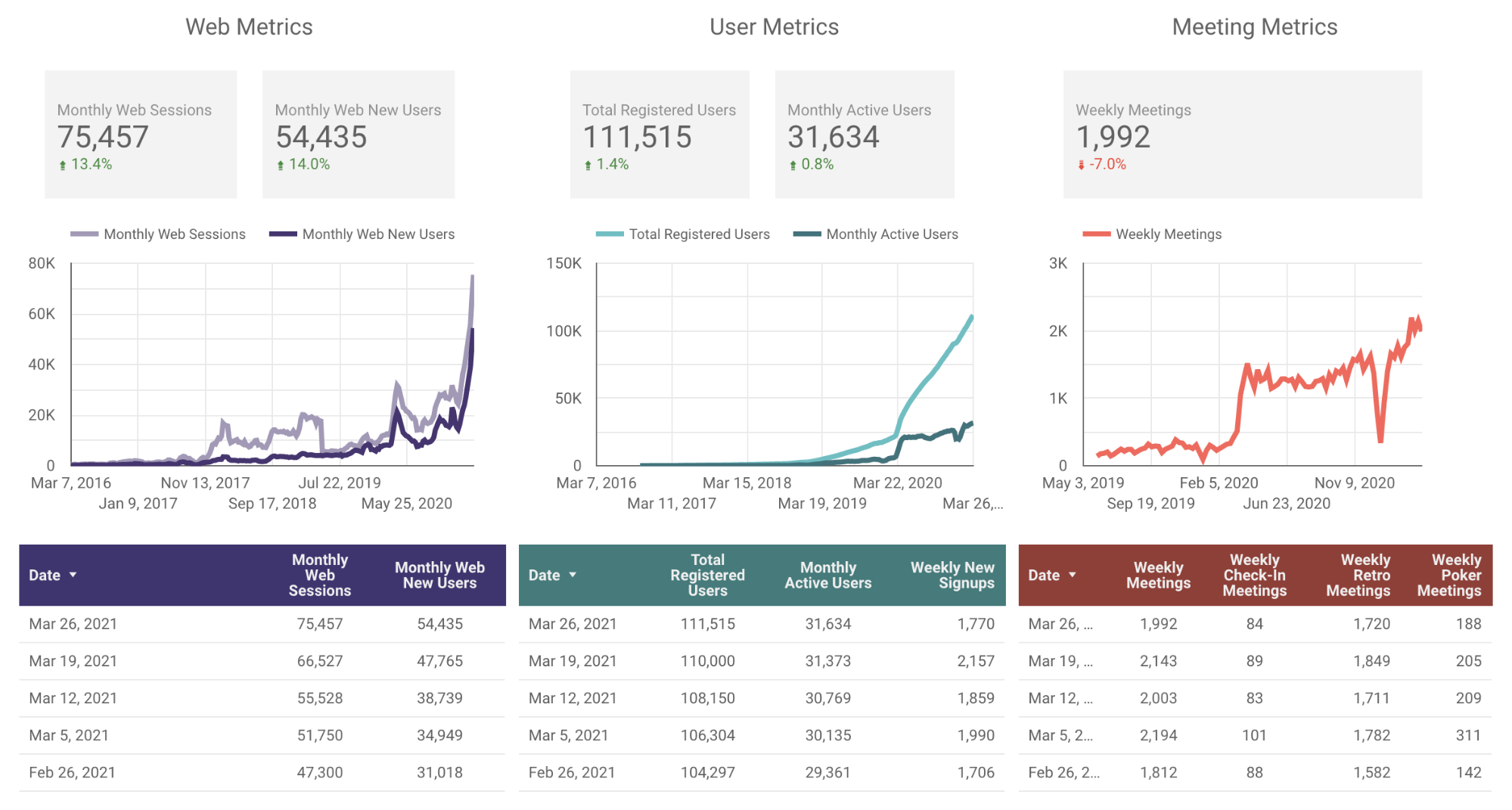 The rapid rise of our top of funnel is exciting, and scary. All this new traffic hasn't fully translated into a correlated rise of signups, but we're gathering a ton of useful signals on what people want from us: ice breakers and team building is a recurring theme.
This week we…
…shipped v6.4.0 to production. If you discuss bugs in a retrospective, there's a rad easter egg to find in time for April Fool's Day. We added a scrollbar to the story card in the Sprint Poker estimate phase. We added a "I Don't Vote" button for Poker spectators. We added our new logo and color palette. And, we shipped more bits of our migration to a new backend data store.
…resubmitted our Slack App for approval. We'll admit: it's been a struggle for us to get our Slack app re-approved. There were deprecations to the API and changing requirements for app approval and we got caught up in the latter. Folks haven't been able to add Slack to their teams, and it's been a pain—a pain we hope is resolved soon. The ball is in Slack's court, once again.
…continued some work began this sprint to add performance tracing to our GraphQL queries. As our app grows in complexity, there are more potential areas for performance issues to creep in. This increase in observability will help us see what's going on.
…continued implementing our GitHub integration for Sprint Poker. We're particularly excited about this one, because we use GitHub to organize our own team.
…conducted a ton of interviews and made a hire. We'll introduce you to our new peeps soon!
Next week we'll…
…write a new post sharing the new "I Don't Vote" feature for Sprint Poker.
---
Have feedback? See something that you like or something you think could be better? Leave a public response here, or write to us.
Join our Fully-Remote Global Team
Help us create a world where every meeting is worth the time invested.