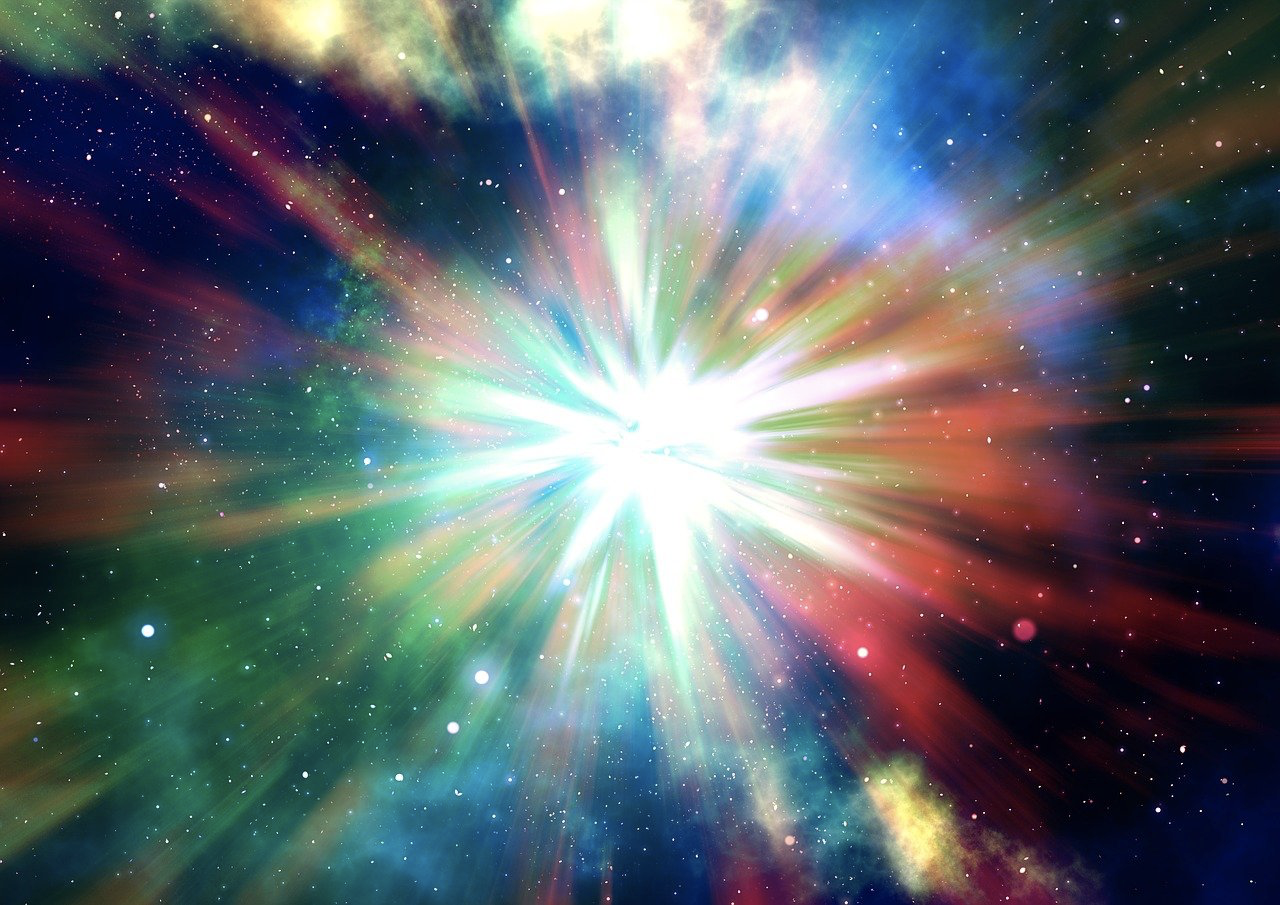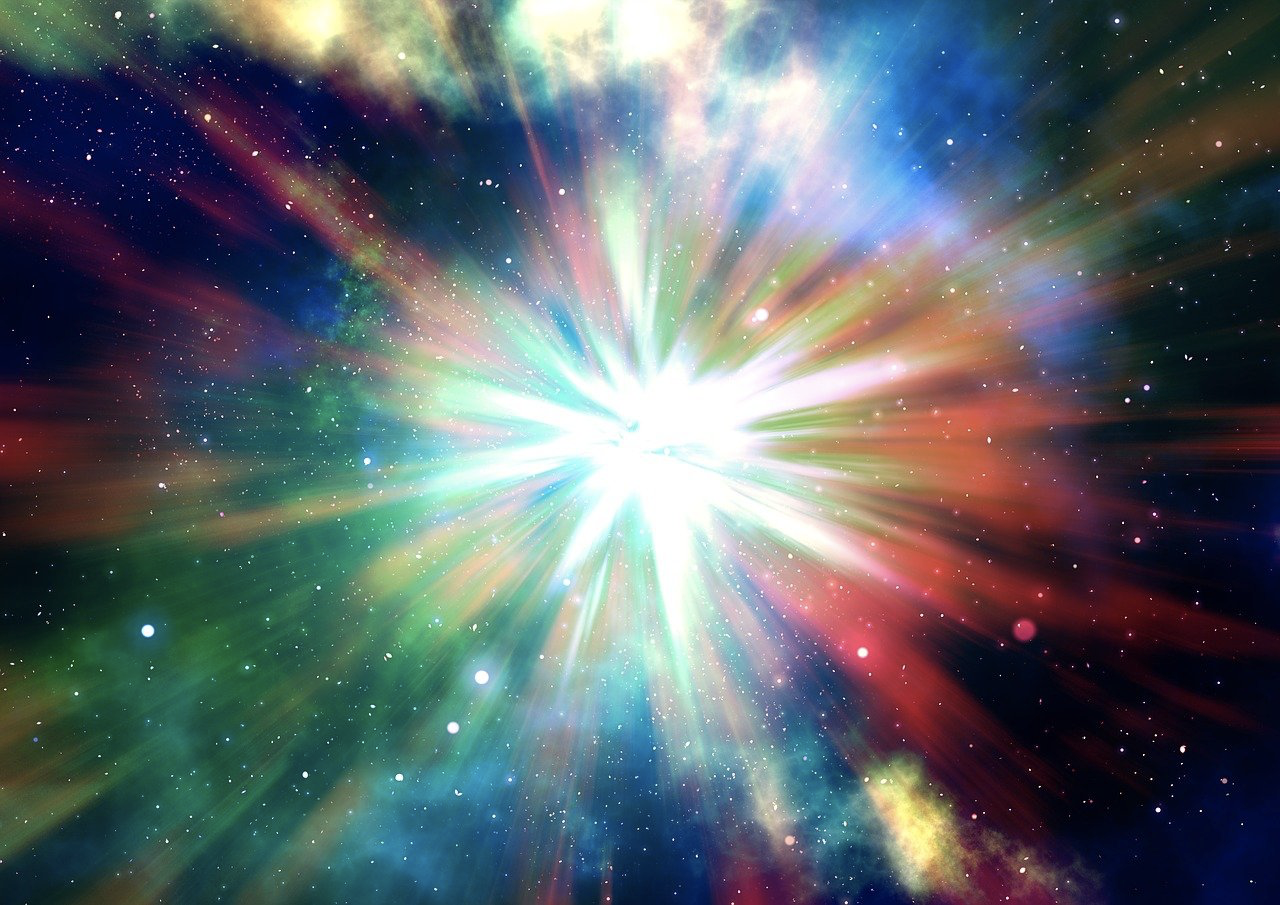 Some weeks are exceptions to the norm and this week qualifies. Our Series A financing announcement and Product Hunt Sprint Poker launch had been planned since late last year. Originally we intended for these announcements not to happen at the same time but as more parties got involved timing needed to be adjusted and they ended up happening on the same day.
What went well
Reach and click metrics were good. We're proud of the coverage we earned, the write ups and mentions were excellent—especially Alex Wilhelm's coverage in TechCrunch. His analysis centered on several aspects of our company and go-to-market strategy that hadn't been discussed elsewhere. We also earned coverage in:
Our press release was also picked up by these outlets:
One of our favorite aspects of the diligence process is speaking with a startup's customers. When a customer is visibly excited to speak about a company's product during a reference call, it's always a good sign. But when this happens with every customer, you know that a startup is on to something great. This infectious evangelism is exactly what we felt firsthand when talking to users of Parabol. Parabol's customers consistently shared that the tool made their teams more efficient; as one evangelist explained, "People at our company who I had never met were asking how they could get Parabol for their group." This kind of enthusiasm is a testament to the customer centricity and prioritization of the user experience that drives the team at Parabol.
What could have been better
While our funding announcement circulated broadly and the coverage favorable, our Product Hunt launch didn't do as well as we hoped. Sprint Poker finished as product #19 for the day. This was due in part to community mismatch: with 130-some votes at the time of this writing Sprint Poker demonstrated it doesn't quite have as broad appeal, perhaps, that presentation templates do (with some 900 votes earned on the same day). We also didn't line up as many influencers as we could have in advance to give our product a lift earlier on launch day.
Our fundraise announcement, too, could have benefitted from coordination among our community—giving our investors and supporters more information further in advance, with key messages, facts, figures and assets to share with their audiences.
In redux
By the numbers, our announcements did what we had hoped. Metrics were boosted. New opportunities came to us, and we have something to celebrate. That said, we are conscious to avoid relying on "big bangs" to boost our brand or define our communications style. We tend to rely on slower, steadier tactics instead such as investing in long-tail content, building relationships, and enhancing product experience.
While growing a company is a marathon, not a sprint that doesn't mean that we shouldn't get better at sprinting too.
Metrics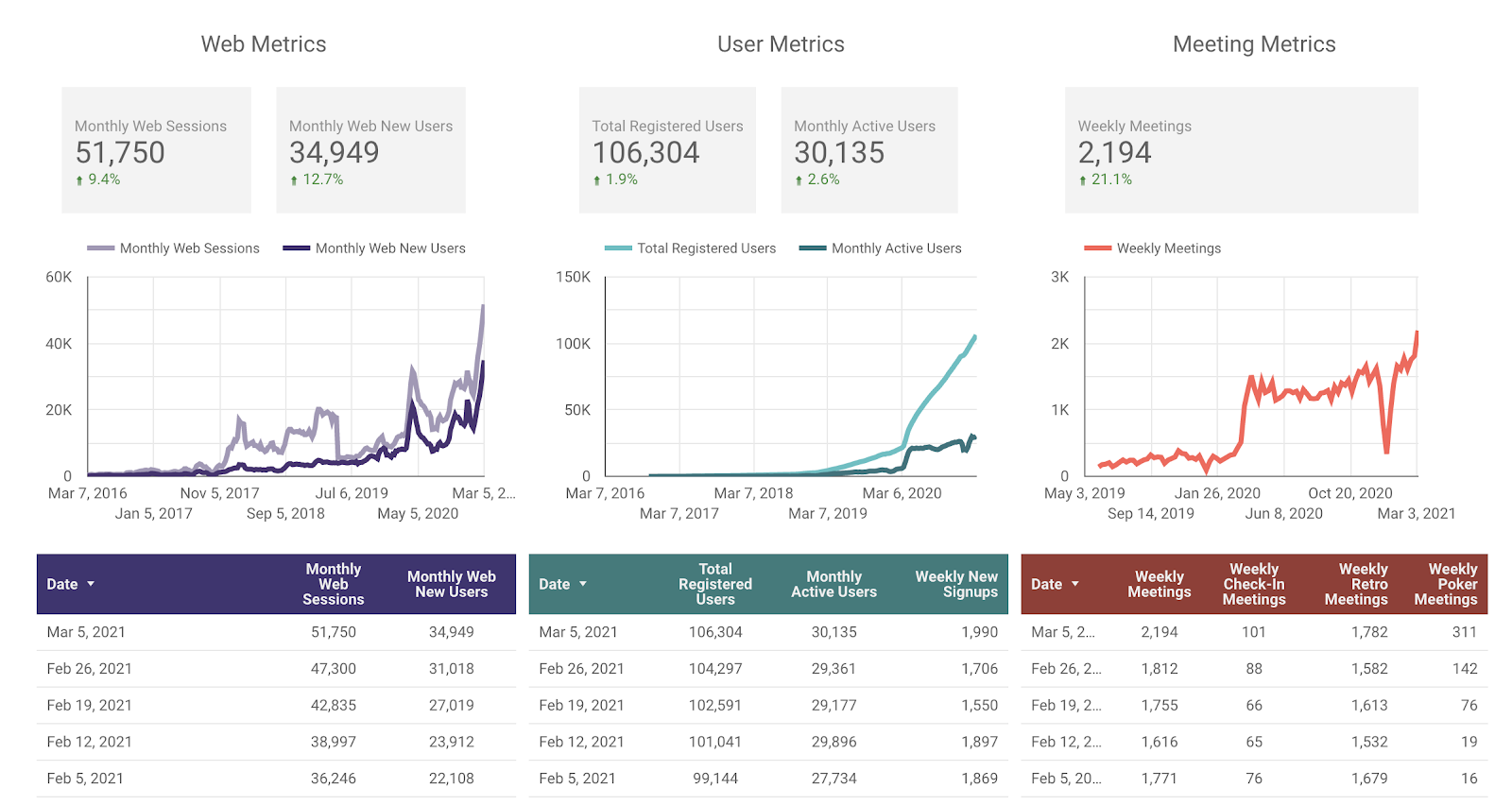 A nice spike on those marketing metrics, huh? Cool to see our latest announcements were also our biggest announcements by the numbers. Even more impressive are the record 30k MAU and 21% (!) increase in meetings ran this week.
This week we…
…released several new versions of Parabol to production. In one of these releases we included a very quiet, but cool retrospective feature where related reflection cards will now appear close to one another so they may more easily be grouped. We also fixed loads of bugs in Sprint Poker as hundreds and hundreds of more teams began to run meetings with us and exposed some of the more "fun" corner cases.
…conducted tons, and tons of interviews this week. We have great candidates at every stage of the pipeline, for nearly every role, which feels amazing.
Next week we'll…
…we'll break from our regular rhythm to hold our 17th team retreat. Once again, we're holding our retreat remotely. There won't be a Friday Ship. We'll be back on March 19th!
---
Have feedback? See something that you like or something you think could be better? Leave a public response here, or write to us.
Join our Fully-Remote Global Team
Help us create a world where every meeting is worth the time invested.