#239 – Inclusive Holidays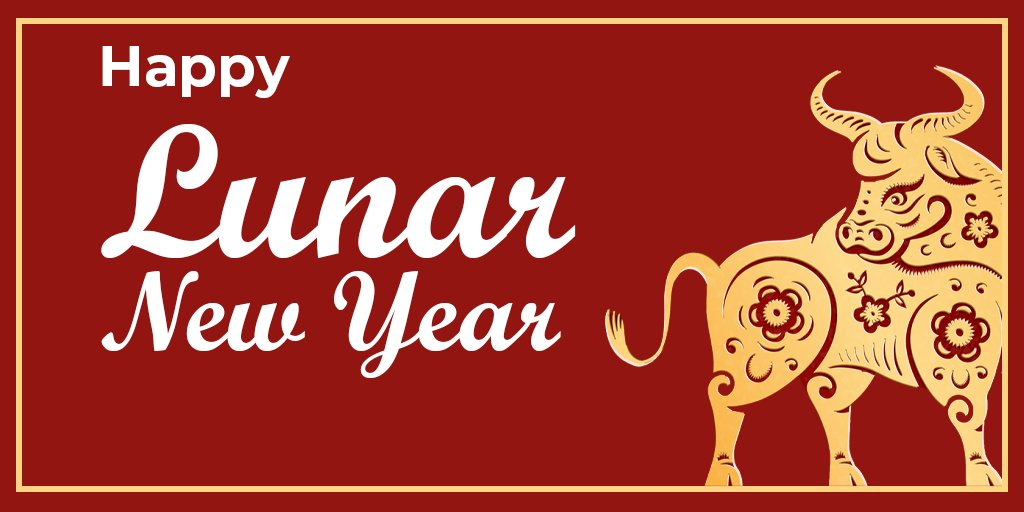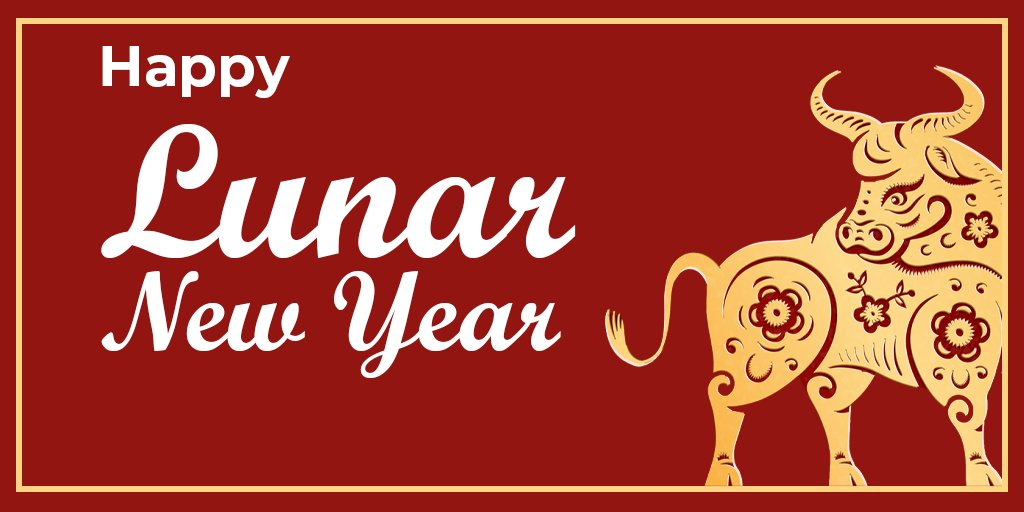 This week, Parabol worked a short week to celebrate the Lunar New Year.
Good working cultures don't happen by accident. They are built by thoughtful people and dialog to make choices about what to prioritize and what to leave behind.
When 2021 dawned, it was time to put our company-wide holidays on the calendar. Parabol is a bigger company that it used to be, we operate across a wider geography, and are composed of more people with more traditions that are important to them. So as a company, what holidays should we choose to recognize?
Lazy choices
Many organizations opt to default to their government's official holiday calendar, and offer a pool of floating holidays to accommodate other nationalities, beliefs, and needs. The positive of this approach is it allows employee time off to overlap making it easier to keep the rhythms of the business in sync. The drawback, of course, is one culture's holidays are given preference above all others.
Other organizations may choose to not make a choice and allow employees to take their own individual holidays from a pool of floating days off. The advantage of this approach is personal choice. In practice, however, it can be difficult for an employee to break away for a personal day if the majority of the business is still at work. Further, without the business knowing its schedule in advance, it becomes harder to coordinate as a group.
Parabol's Experimental Holiday Calendar
A small group of Parabol employees led a process to set an official holiday schedule by integrating requests from across our employee base, and examining the needs of Parabol's users and customers. They considered:
What holidays do Parabol's users seem to take? For example, there's a considerable drop in meetings completed over Thanksgiving and New Years. If they're not around, most Parabol employees probably don't need to be around either.
How can Parabol acknowledge the breadth of holiday representation within the Parabol team? The Parabol team is global, so our holidays should be too.
What holidays reflect global or universal celebrations, avoiding specific religious and national holidays? Since Parabol wants to include a variety of religions and cultures, Parabol should avoid celebrating holidays that celebrate specific events from particular religions (ex: Good Friday) or milestones for individual nations (e.g. U.S. Independence Day) as a full company.
By using Parabol's consent-based process for decision making, we set the following company-wide holiday calendar:
Lunar New Year: 3 working days, including Lunar New Year and one work day on either side
May Day (International Workers Day): May 1st, or the Friday preceding it, if it falls on a weekend day
U.S. Thanksgiving: the fourth Thursday in November, and the following Friday
Winter Holiday Break: 8 working days preceding the first work day following January 1st
In addition, we've established a role for a "Country Lead" with the responsibility of gathering a list of holidays from employees residing in each geography and adding them to the company-wide calendar: raising awareness of when folks may be off and encouraging those employees to step away.
As with everything at Parabol, this approach is an experiment. We'll see how it goes and adjust it in order to balance the inevitable new tensions that arise. For now, we're happy to have made a choice for ourselves. And, happy to take a few days off to celebrate the Lunar New Year!
Metrics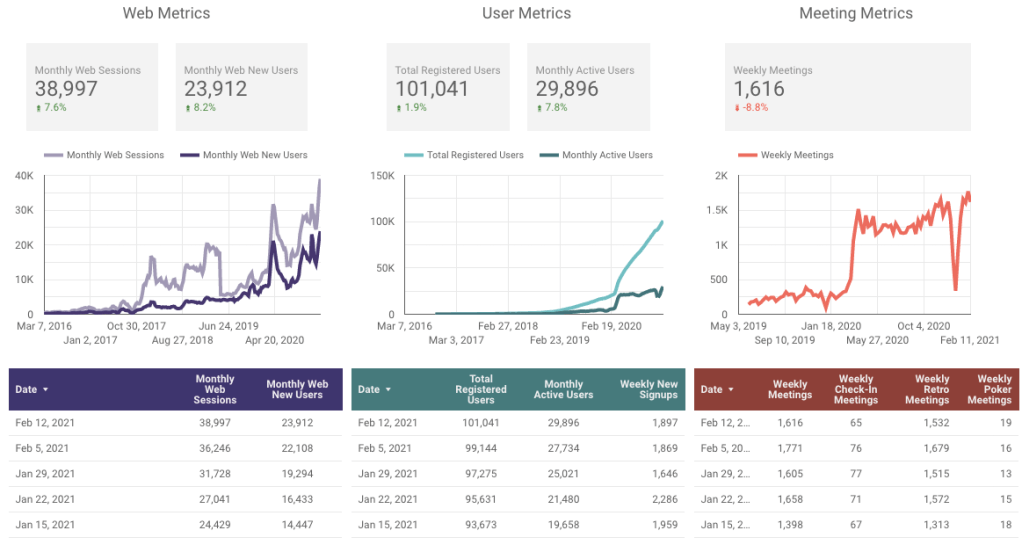 While the number of meetings ran this week decreased a bit this week, we saw significant gains in the number of monthly active users and total registered users. And, we hit a new milestone. Parabol surpassed 100,000 registered users this week! We'll be publishing a special post on this next week.
This week we…
…shipped v5.35.0 into production. We made some final fixes to bugs reported by our Sprint Poker meeting early access program users and made further progress toward introducing a new database architecture to our application. This small update is exciting, because it's the last we anticipate making before we launch Sprint Poker into general availability next week.
…made a bunch of edits to content prepping for some launch announcements this week. We're going to be uncharacteristically quiet as to not steal our own thunder…
Next week we'll…
…and then back with some big news!
---
Have feedback? See something that you like or something you think could be better? Leave a public response here, or write to us.
Join our Fully-Remote Global Team
Help us create a world where every meeting is worth the time invested.