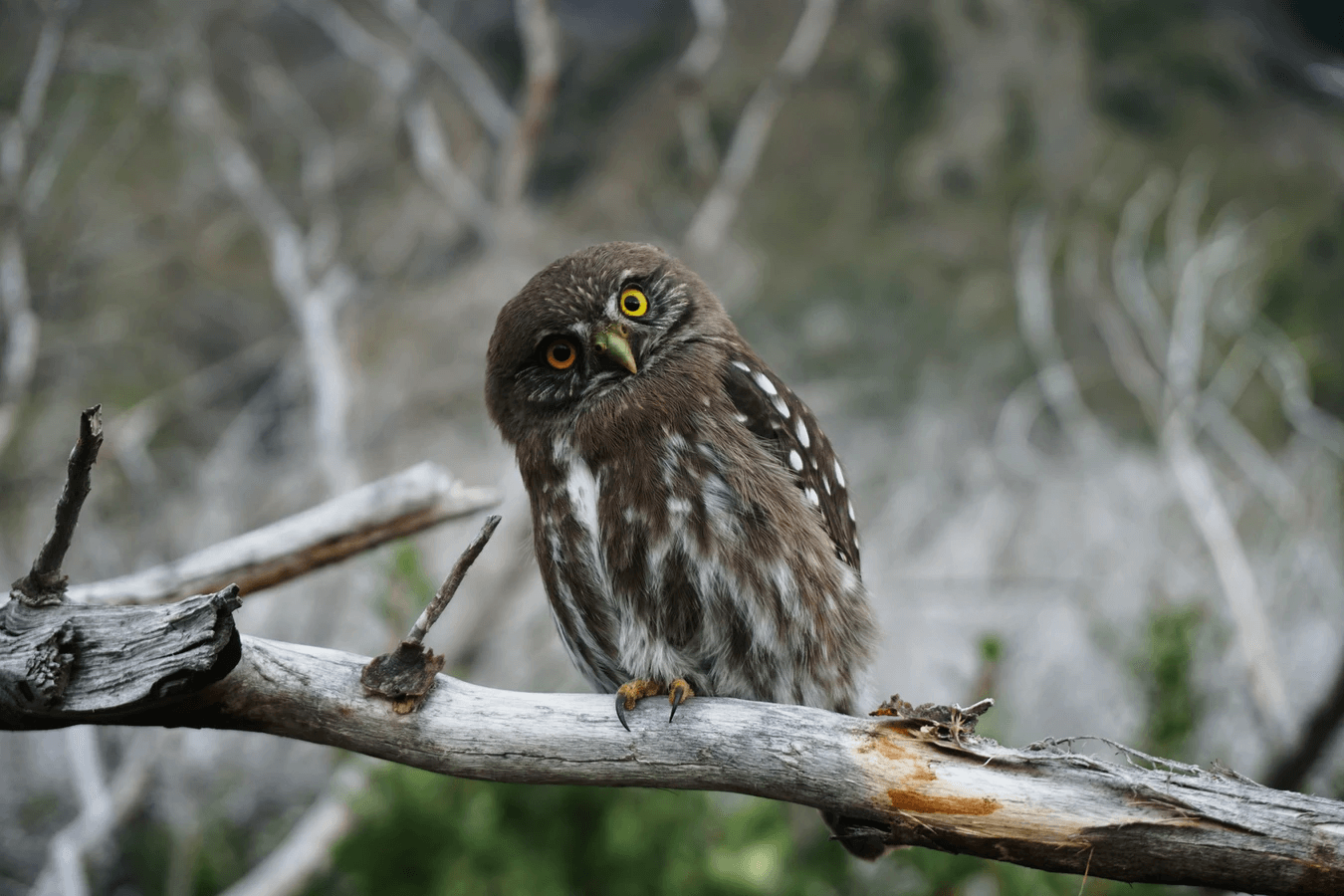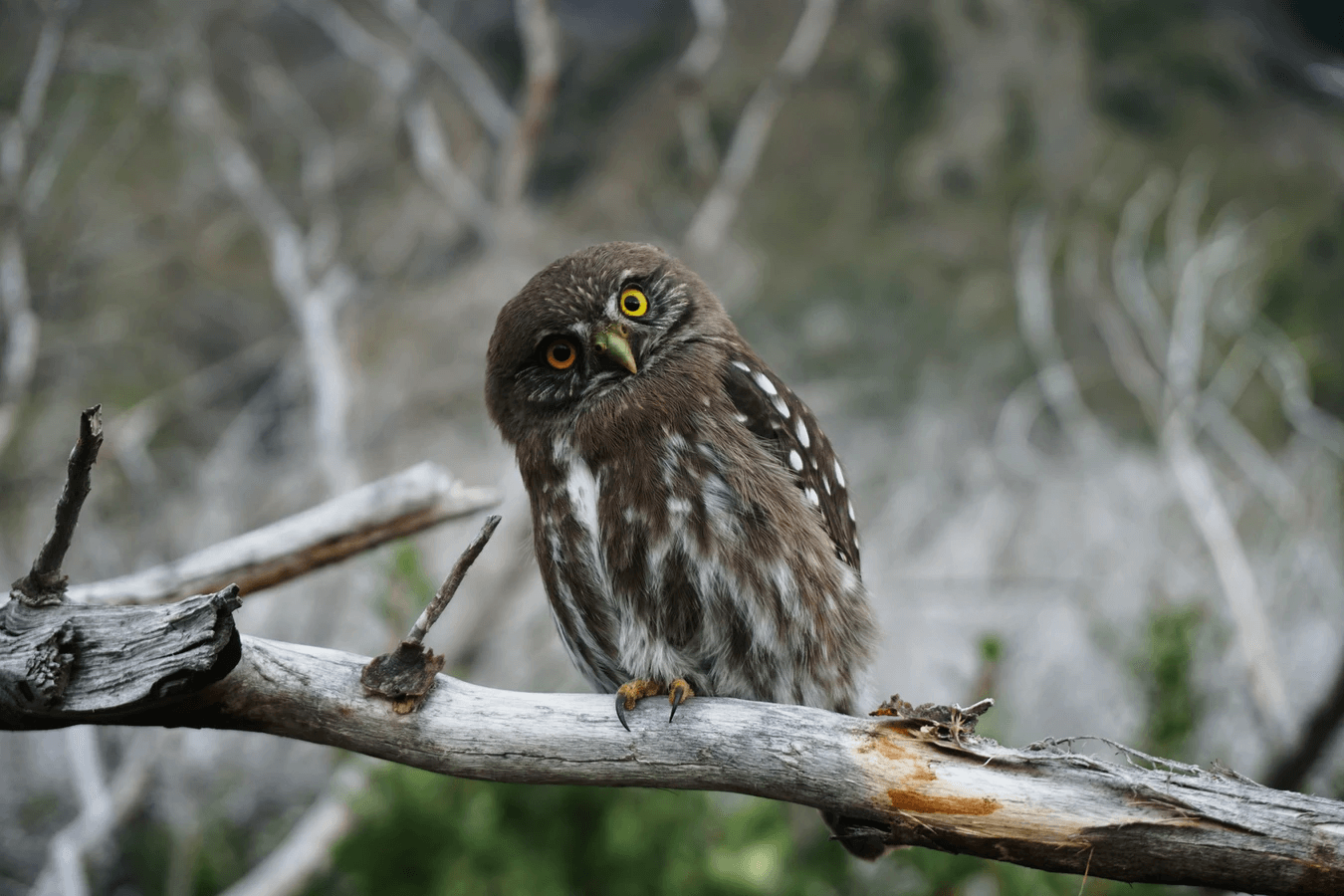 This week, we opened a number of new roles with plans to double our team size by the end of the year.
We've been cautious in growing our company's headcount too quickly. In 2017 we made an error so many young companies made hiring a bit too fast and it nearly cost us our existence. It was a painful lesson to learn.
Since raising our seed round in 2019, we've been careful not to hire beyond what we felt the business or culture was ready for. Entering into 2021, we're confident we're ready to grow.
Order Matters
While we've begun to advertise listings for all of our roles, we're putting particular emphasis on finding somebody who can join us as Operations Director. Why? Because this role will have an outsized impact in helping us grow the rest of the team.
If you know someone who has an opinion on the way organizations should be managed. They should work with us at Parabol! Please encourage them to apply.
Metrics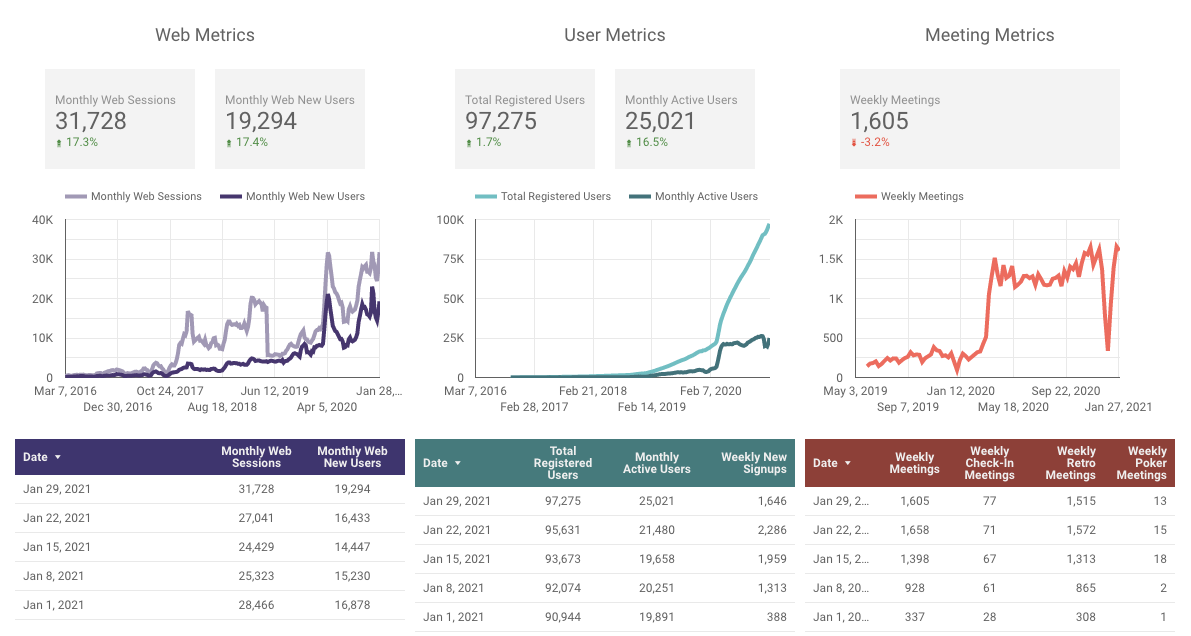 Overall good metrics this week. Strong web and signup traffic. Plus, we passed an important milestone of over 25,000 monthly active users. 50 fewer folks ran meetings this week, but overall it's in the margin of noise. We're excited to see what February holds.
This week we…
…shipped v5.33.0 and v5.33.1 into production. Sprint Poker users will now see example JQL when JQL search is turned on. We also fixed a nasty little bug where users with the same email were duplicated on few of our user's organizations. If this happened to a paying organization and if their monthly billing was affected, we've issued a refund.
…began reimplementing Parabol's hosting infrastructure as code "IaC". This change will help us scale out the next iteration of Parabol's hosting architecture.
…scoped how we'll implement scheduling meeting series from within Parabol itself.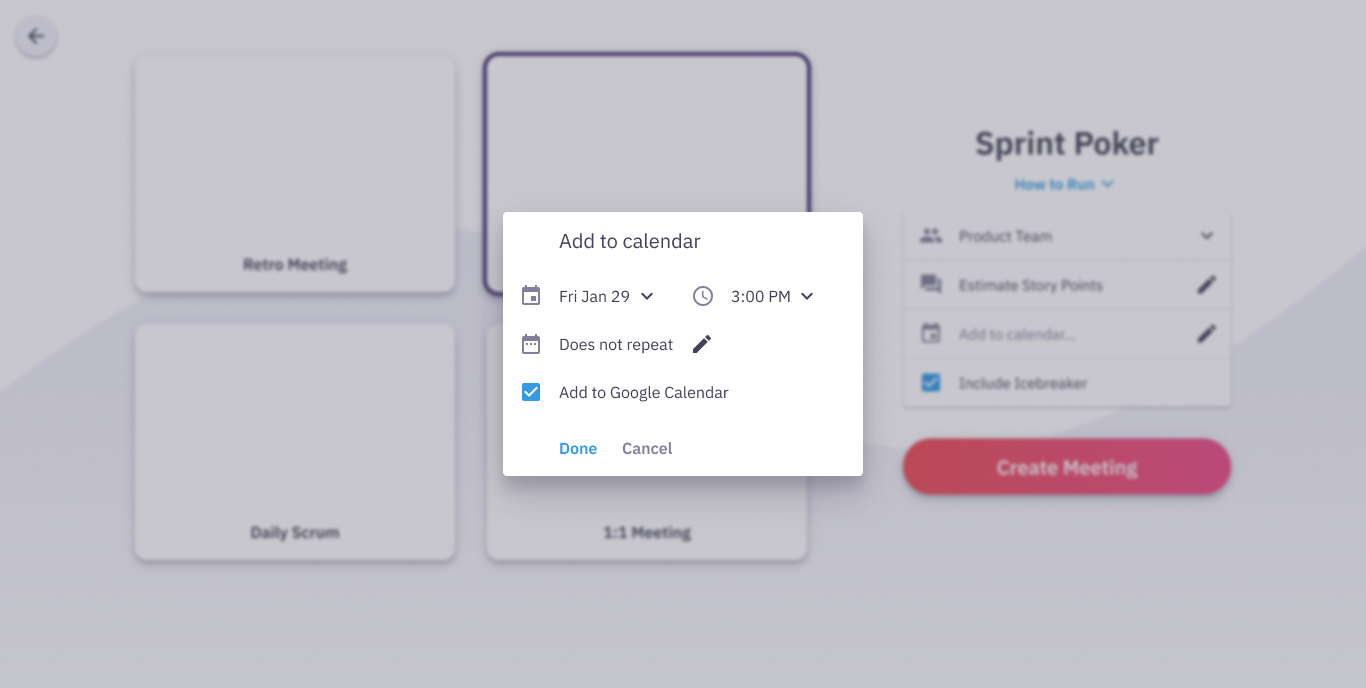 Next week we'll…
…kick off Sprint 73. We have some finishing touches for Sprint Poker general availability, bug fixes, plus getting some oft-requested user enhancements started.
---
Have feedback? See something that you like or something you think could be better? Leave a public response here, or write to us.
Join our Fully-Remote Global Team
Help us create a world where every meeting is worth the time invested.