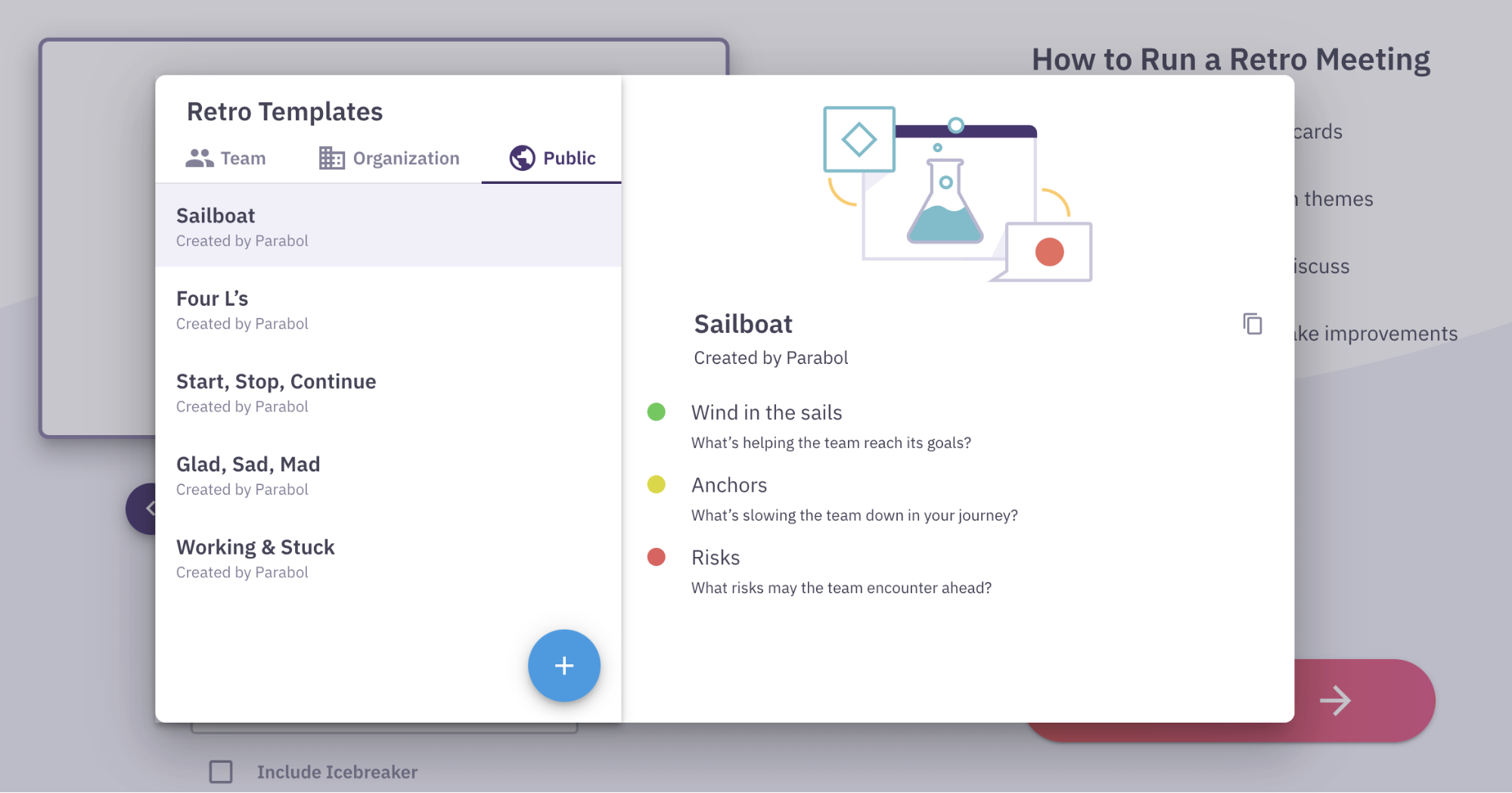 This week we released the ability to share retrospective meeting templates across your organization, or even the .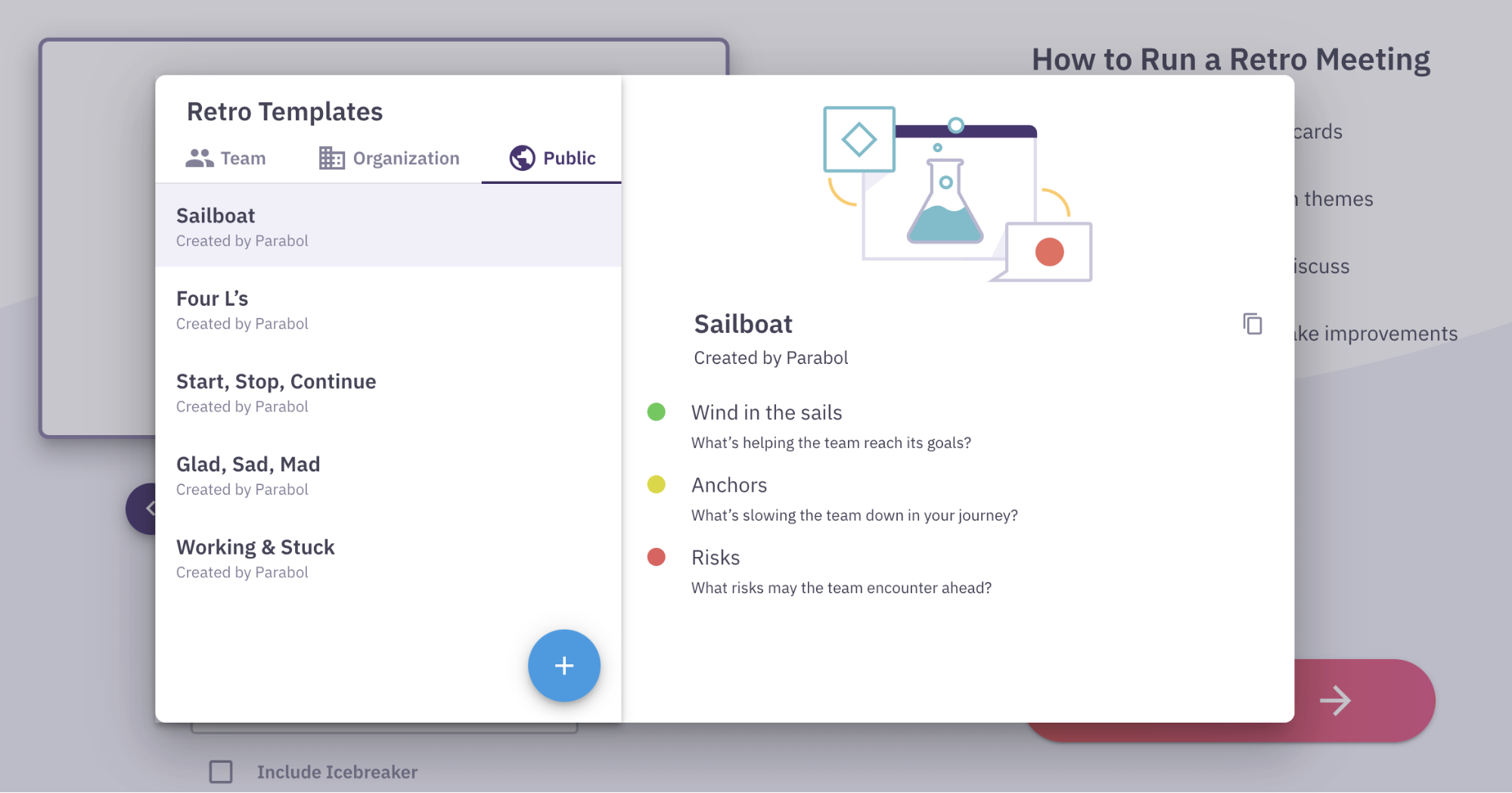 Since the beginning, we've wanted to make Parabol much more than just a meeting app. We've wanted Parabol to be a place where people can share and discover new ways to work together.
For many months now, we collected feedback that our users desired a way to share templates across their teams and organization so they didn't have to keep copying them manually. We also heard from folks they wanted to copy and customize our default templates and be able to rollback the changes and restore the originals. Now they can!
Behind the scenes, there is now an algorithm that helps surface which templates are most popular across the entirety of the Parabol platform. Sharing—across an org or to the public—is entirely opt-in: you always have control of your data. In the near future, we hope to make public templates visible from outside the Parabol app, too.
Metrics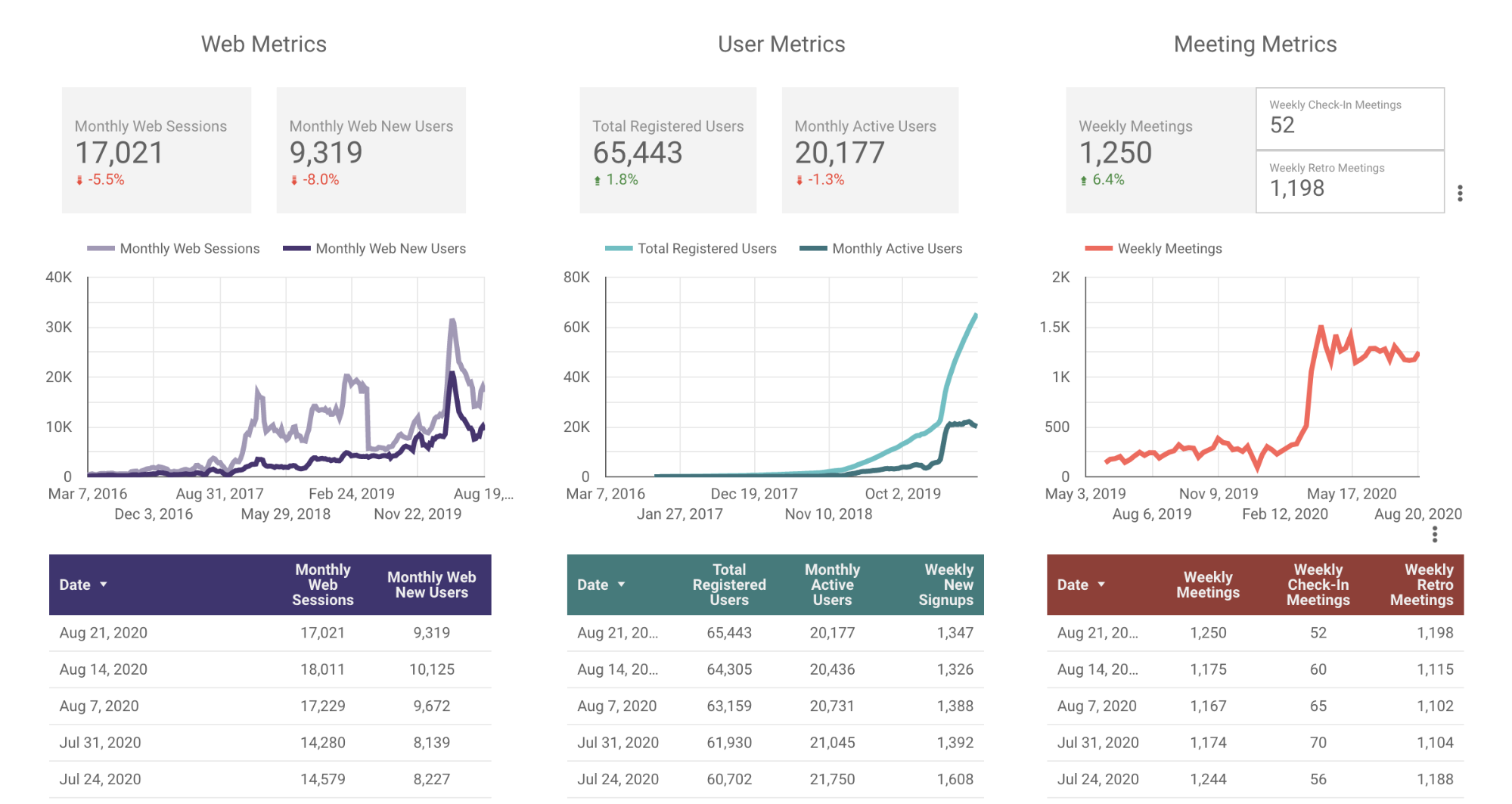 Curious metrics this week. Marketing top-of-funnel metrics dropped a bit. User registrations continued chugging along in line with past trends. Oddly, MAU continued to drop while the number of meetings ran jumped significantly. It's interesting to us how these metrics, which should have some correlation with each other, moved inversely to each other this week.
This week we…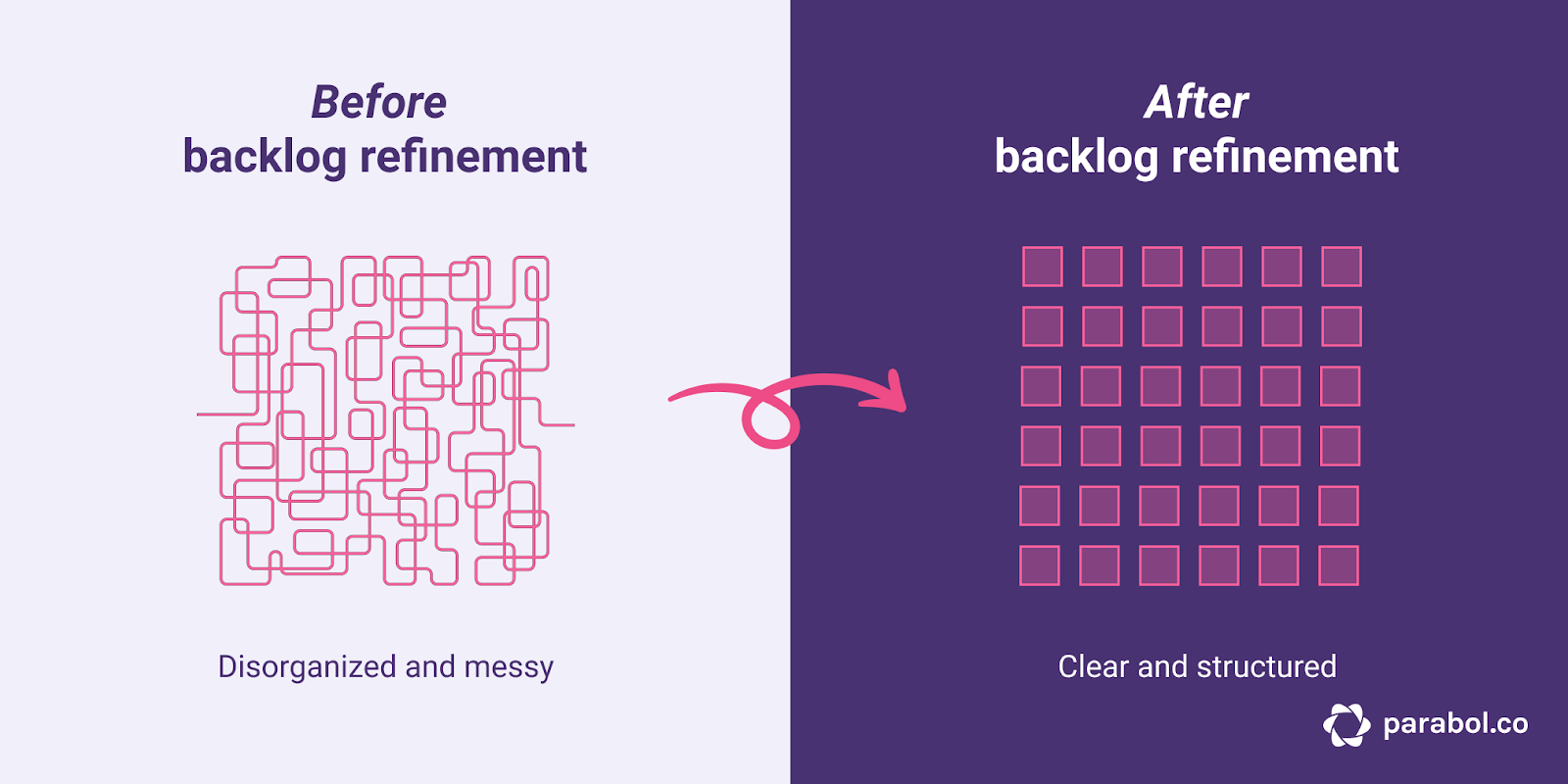 …shipped v5.14.0, v5.15.0, and shortly, v5.15.1 to production. v5.14.0's biggest feature was introducing sharable retro templates with the world. It also introduced the ability to view your archived tasks from the Tasks view with a single checkbox. v5.15.0 introduced some fixes to invoicing and additional logging for some bugs we want to squash. v5.15.1 introduces a fix to a regression introduced where raising the emoji menu can lock up the app. (a big thanks to our users for reporting it!)
…made sweet progress on continuing to enhance the Tasks view in Parabol, adding a user filter and updating the app URL when a filter is in effect. It's taken a lot of refactoring to make this possible—and this work will unlock a lot of future capability. Here's a quick development preview:
Next week we'll…
…kick off Sprint #63. We'll be leaning ever further into implementing Sprint Poker…
---
Have feedback? See something that you like or something you think could be better? Leave a public response here, or write to us.
Join our Fully-Remote Global Team
Help us create a world where every meeting is worth the time invested.