#336 – Predicting a New Era of SaaS Productivity
Friday Ship #335 | February 24th, 2023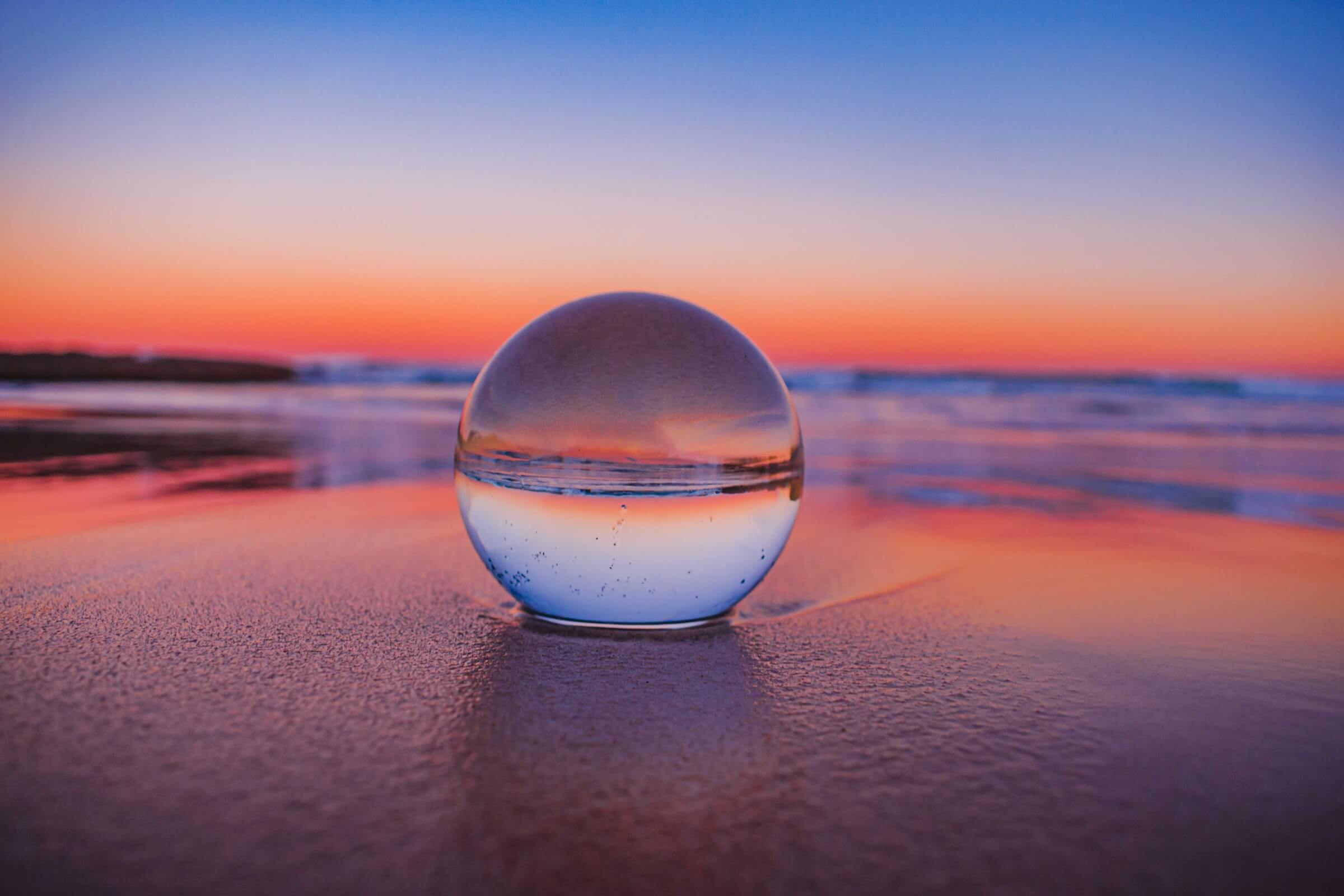 This week, we summarized some of our thoughts on what the future holds for the productivity SaaS market.
We believe that market conditions are ripe for a Cambrian explosion of new enterprise productivity applications. Four factors are conspiring to drive this evolutionary leap:
The pandemic forced the entire knowledge workforce to shift to remote work, but the tools they adopted were not uniquely suited to that purpose.

Workers are experiencing record-high levels of disengagement and turnover.

Fifty percent of growth-stage companies are likely to discontinue operations, creating opportunities for younger companies to fill the gaps left in the market by their exit.

Breakout artificial intelligence technologies will create previously unimaginable solutions to collaboration challenges.
The 'Big Quit'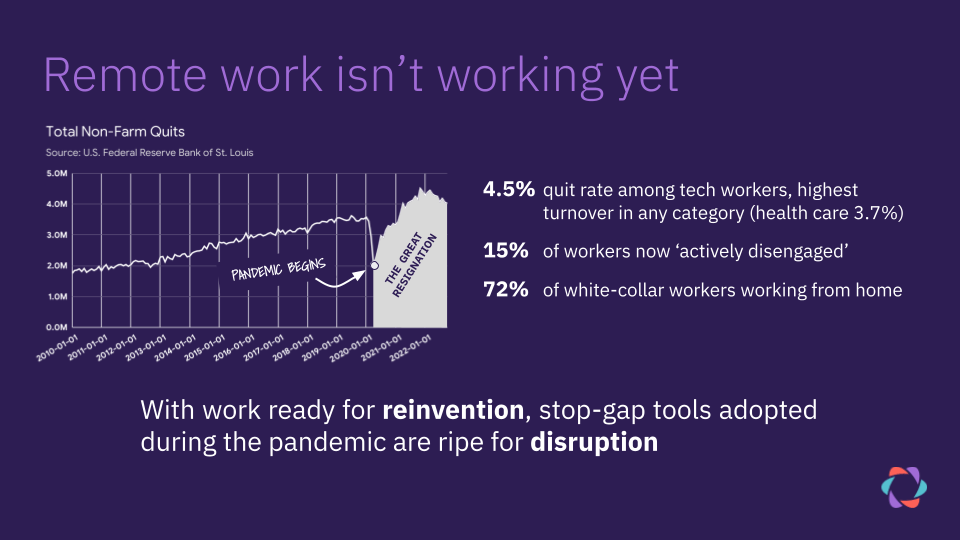 As of this writing, tech workers are currently turning over at a rate of 4.5% each month. That's an astounding rate, and ahead of the previously labor category leader of health care worker whose quit rate is 'only' 3.7%. This is despite 75% white-collar knowledge-workers attaining their most sought-after benefit, working from home—at least, part of the work week. As of the last Gallup survey on The State of the Global Workplace a full 15% of workers are 'actively disengaged.'
Growth-stage investment slowdown
In the latter half of 2022 and through today, there has been a significant slowdown in the deployment of venture capital. Most of the slowdown is happening at latter growth capital stages. One of Parabol's investors collected a dataset showing that Series C deal counts are down 70% year over year, with Series B deal counts down 50%, compared to Series A deal counts only down 15%. Tom Loverro, an investor at IVP, has predicted a startup 'mass extinction event' coming for 2023 as would-be growth-stage companies struggle to attract new investment. A thinning of this cohort of startups will create wider niches for new business to occupy.
A robot helped write this
Over the past 20 years in an effort to retain talent, it was common practice to promote workers to management positions with hiring authority, inflating the middle-management layers within organizations. Companies like Twitter, Facebook, and FedEx are cutting back on management. De-layering companies may exacerbate problems that pre-existed remote work and the pandemic: Managers, especially in big companies, offer a critical role in information collection and summarization to inform and steer resources. Replacing some of these functions with software will likely be a big opportunity. AI is maturing quickly. In fact, Open AI even helped write this blog post.
Welcome to the New Cambrian of SaaS Productivity
With workplace tools ready for reinvention, the stop-gap tools tools teams adopted during the pandemic are ripe for disruption. Four factors contribute to this view: the pandemic's shift to remote work, high levels of worker disengagement and turnover, a slowdown in growth-stage investment, and advancements in artificial intelligence.
We're working hard to make sure that Parabol will lead the way.
Metrics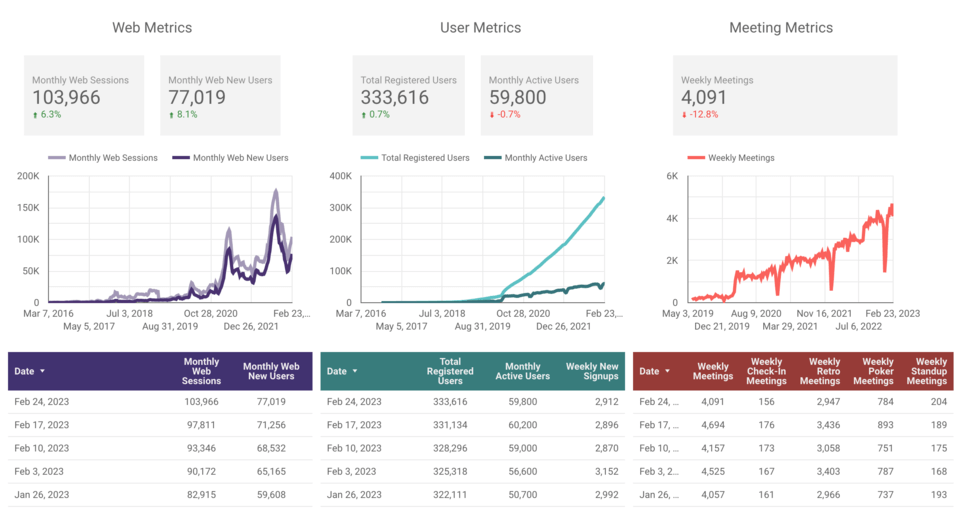 This week we…
…concluded the Growth Circle (Sales, Marketing, and Data) retreat in Mallorca, Spain. Stay tuned for updates on how it went in the coming weeks!
…submitted multiple PRs for a new check-out flow. A product squad has been working hard to implement a way for users to upgrade to become customers. This is an important iteration of their work.
…made an engineering decision to use Tailwind CSS to build UI for new features. Tailwind CSS works well with React and component frameworks, speeds up prototyping, has no runtime overhead, and makes responsive design easier.
…upgraded to a new version of NodeJS (a technology relied on by the Parabol application) and failed to deploy it. We were unable to make a release this week due to these dependency requirements on our staging infrastructure. This is unfortunate because we have several things we want to get out to production and in front of users. However, it's a common challenge in the development of a SaaS application. We worked hard to everything we needed to do to be able to deploy again. We should be able to deploy again next week!
Next week we'll…
…ship a new version of Parabol.
…welcome the return of our colleagues from their Growth Circle retreat.
Join our Fully-Remote Global Team
Help us create a world where every meeting is worth the time invested.