#306 – Our 2nd Product Retreat
July 8th, 2022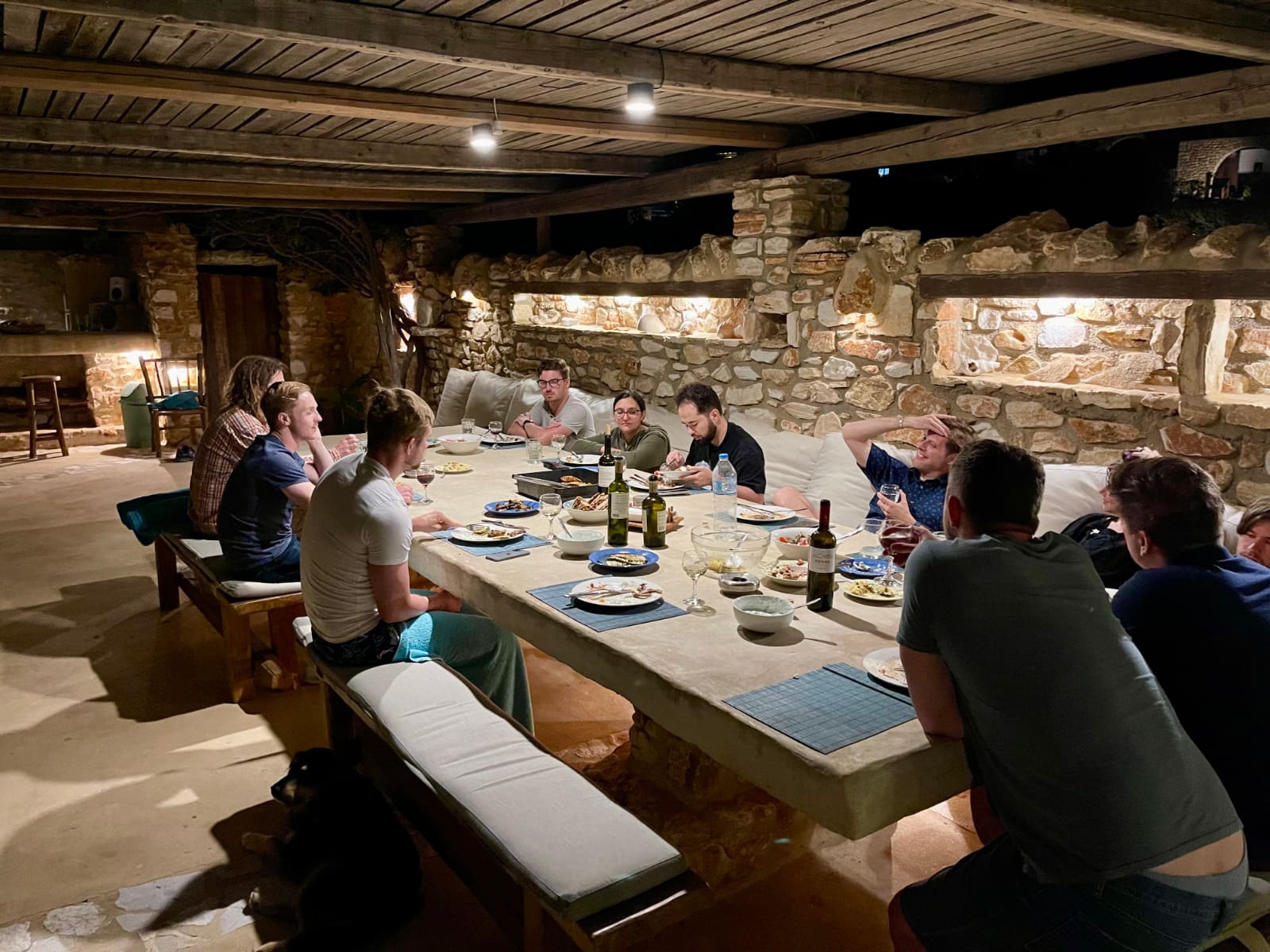 This week we returned from our 2nd Product team retreat, this time held on the Isle of Paros, Greece. While we at Parabol choose to be remote workers, we are aware of this way of working's many pitfalls. Following the lockdown phase of the COVID-19 pandemic, nearly the entire globe became familiar with the challenges of building and maintaining relationships from a distance. Where in-person companies might spend on real estate and furniture, Parabol budgets for periodically getting together for team and all-company retreats.
Getting the balance right
Setting the balance for a team retreat is tricky business. The aim is to create memories that bring people together (and occasionally, media that promotes the culture of the business). The experience must be novel and challenging enough to engage people, but not so arduous that it's a struggle. Differing abilities and preferences have to be accounted for. We try to control for these factors by solving for what's often the primary constraint for our growing team: adequate lodging. We try to provide a private bedroom and bathroom for everybody while trying to get as many folks under the same roof as possible. Hotels could be an option yes, but we believe there is an ineffable positive effect on relationships when folks have coffee with each other bleary-eyed in the morning. This means we often look for unique properties offered by property sharing services or a listed lodge or villa.
This year we had considered Minneapolis, Charleston, Oaxaca, Paros (Greece), and Tel Aviv. The top choices from our heavily European-skewing members was Israel and Greece. While Israel was overwhelmingly our top pick, we couldn't find suitable lodging. Paros—a sparkling island in Greece's Aegean Sea—had lodging available in the form of luxurious and cost-effective villas. Paros became our choice!
Coming together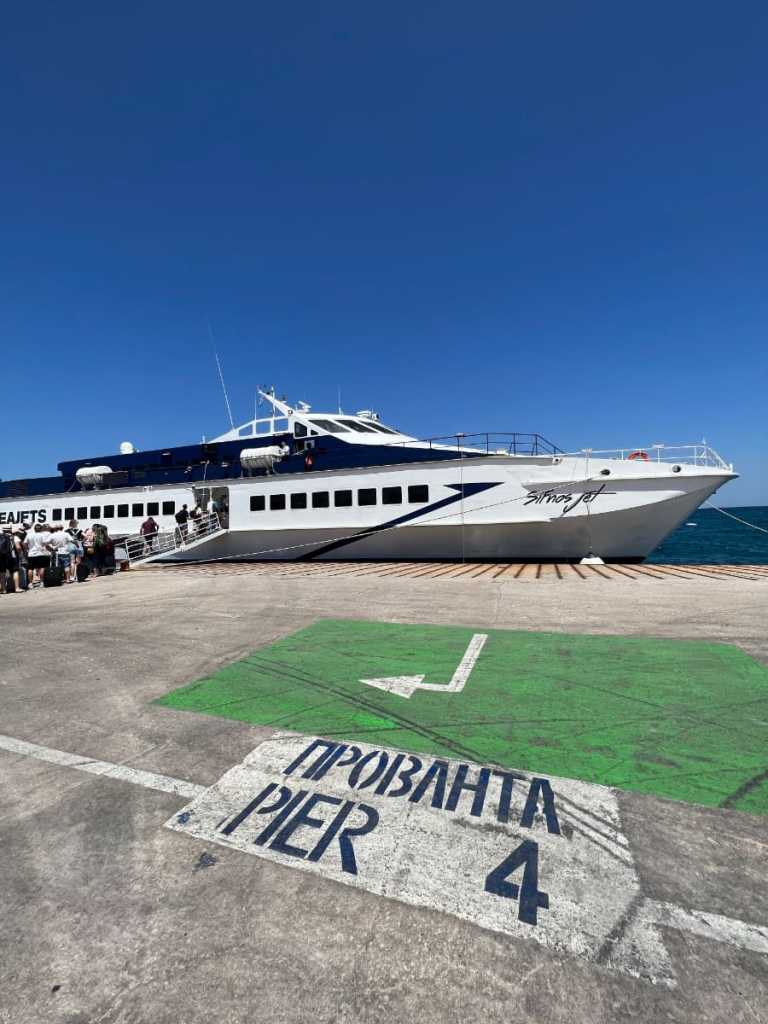 An ideal retreat should dissolve some of the distance that separates its members: we should arrive as individuals but leave feeling like a team. Operating as we do—minimizing meetings, maximizing focus time—it can be challenging to break away from having so much of our own autonomy. We are used to setting our wake up time, performing our routines the way we like, and having most of our time to ourselves. The bias is on the preferences of the individual. What's more, the lockdown phase of the pandemic may have exaggerated our predispositions for being the master's of our own time even further: without the demands of friends and family or the freedom to travel as we like, some of our individualistic preferences may have ossified into compulsions that feel like needs.
Putting needs aside
Ava Huang is a Millennial-generation writer who explores the intersection of people, money, and technology. In a recent essay she wrote eloquently on the perils of individualism, how our desire for achieving our own uniquely tailored existence separates us from others. "In so many ways I think that psychological separation is the source of our suffering." She offers that connecting and relating are a consolation and a source of hope from our loneliness, "what people offer, in and of themselves, is the chance to get out of your own skin." She posits the recent vogue around psychedelics in technology circles is that they offer, "the opposite of the nihilism that suffuses Western culture today…you felt atomized before and now you don't."
Building connectedness at Parabol's retreats is vital not only to the cohesiveness of our teams, but also creating the conditions to create products that make meaning for our users. After all, if we don't feel connected to each other, how on earth will we build something that connects others? Huang connects her thoughts to Terrence McKenna's prescient warning:
I think the real test of psychedelics is what you do with them when you're not on them, what kind of culture you build, what kind of art, what kind of technologies… What's lacking in the Western mind is the sense of connectivity and relatedness to the rest of life, the atmosphere, the ecosystem, the past, our children's future. If we were feeling those things we would not be practicing culture as we are.
The challenge of any retreat is to set the balance between individualism (i.e. "personal needs") and collectivism (i.e. "group activities") correctly so folks feel free enough to make connections with one another. There were circumstances that arose during this retreat that made it harder than usual to find this happy medium.
Crises!
We settled into our villas on the isle of Paros, each overlooking the deep blue of the Aegean sea. We were together again. The food was excellent. What could be wrong? Just before lunch on our first full day together, we'd find out.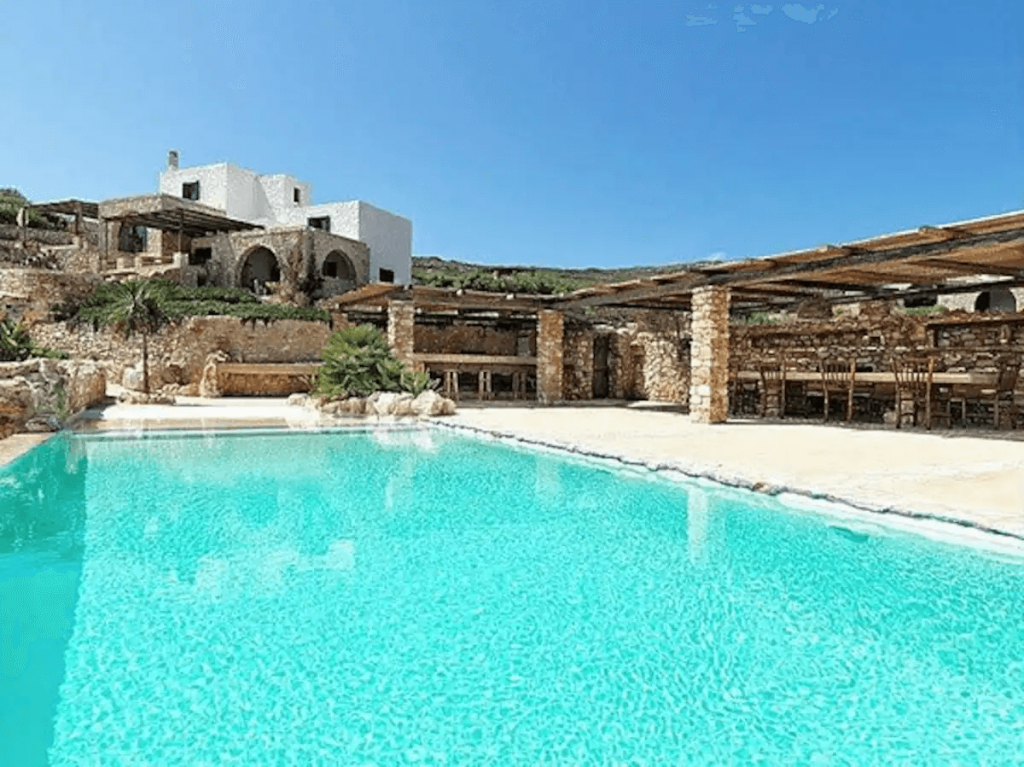 Ever since I contracted COVID in February, my health hasn't been the same. I was admitted to a Long COVID study in April. Fatigue, intense pain, tinnitus, and digestive issues have become recurring issues. Every once in awhile, the symptoms manifest into something that mimics the lead up to a heart attack. Just as we were conducting our retrospective, I felt like it would be wise to go to the hospital. Paros is a remote place. There is only a small hospital with a single ambulance. When I dialed emergency services, the ambulance was busy. My team helped me to the dirt road in road beneath the villa to flag down a car of elderly French tourists who drove me and a colleague, Teresa, to the small hospital in town.
Burgled!
While concerned for my wellbeing, the team carried on and went to dinner. Teresa and I returned to our villa at 11:30p with our villa's host. As we rounded the rear of the house we were met with the worried faces of our colleagues, "we've been robbed!" When we left, burglars forced open a window and took nearly everything electronic or pharmaceutical of value. Among our losses, 4 company laptops were taken. Luckily our security controls limited any impact to our users and customers: the devices are protected with strong passwords and their filesystem volumes are encrypted. The thieves will only be able to sell the devices for spare parts. (As a precaution we've terminated any sessions related to these devices and rotated all the keys associated with these Parabol Members)
Far from free from concern
For some of us, the rural confines of the island were seen as an inconvenience—the walk to town was a burden, not a boon. Some felt the itinerary started too early in the morning, while others felt Greek dinner time was too late. The more introverted among us needed more alone time. The achievers wanted more structure and work accomplished. Some people had a difficult time speaking up to ask for what they needed. Others were vocal, and made their dissatisfaction known. After a health emergency and a burglary, I had a hard time relaxing. Between helping team members get what they needed, bodily pain, and dealing with the police, it was difficult for me to dissolve my own individuality and join the group. I suspect others may have had a similar challenge.
Making the best of our time together
On balance, however, we managed to have a good time. After all that had happened, we stuck together and made the best of being together. After all, we were still in Greece and Greece is lovely! We ate traditional foods. We hiked the ancient route laid by the Byzantines that connected two villages that were established before the road built.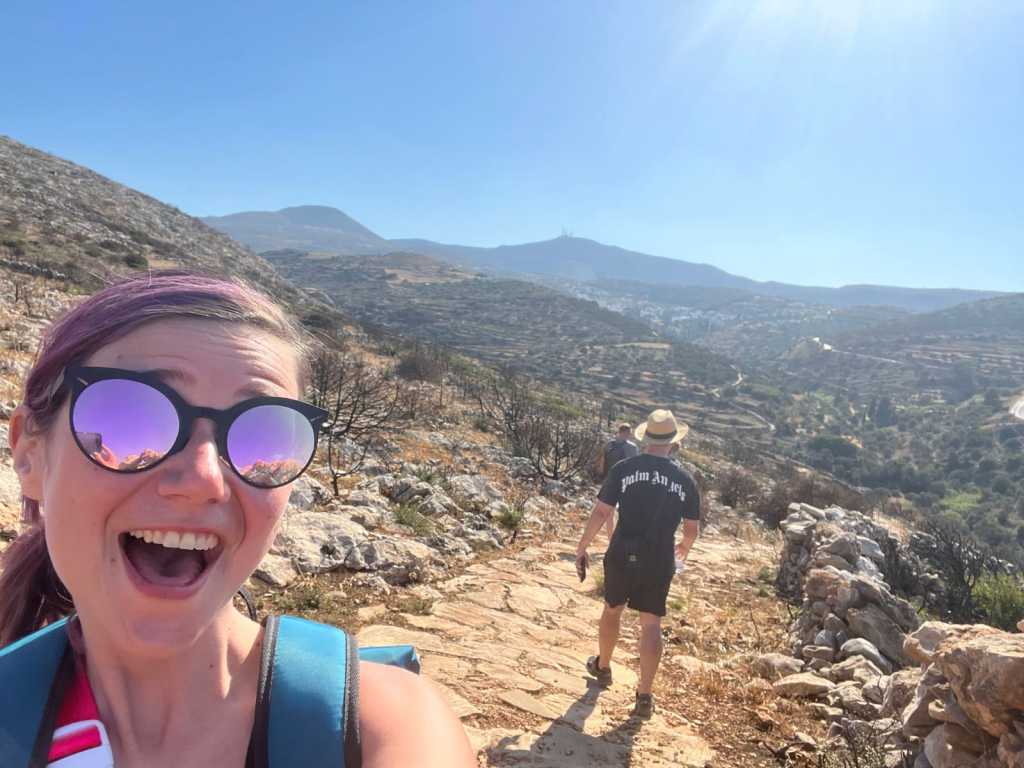 We roamed the old streets and toured ancient churches and the quarry they were built from. We took in the natural beauty of the land, its fresh air, flora, and fauna, and visited places so enchanted with natural beauty they are filled with butterflies.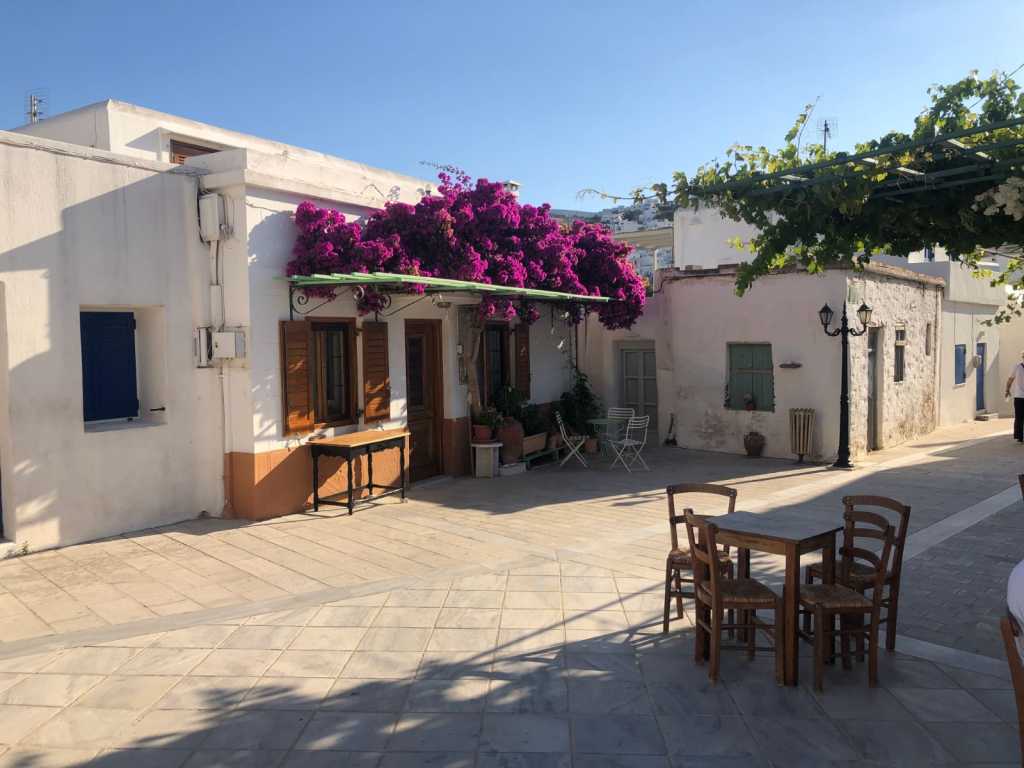 We chartered a yacht that took us to private, pristine beaches.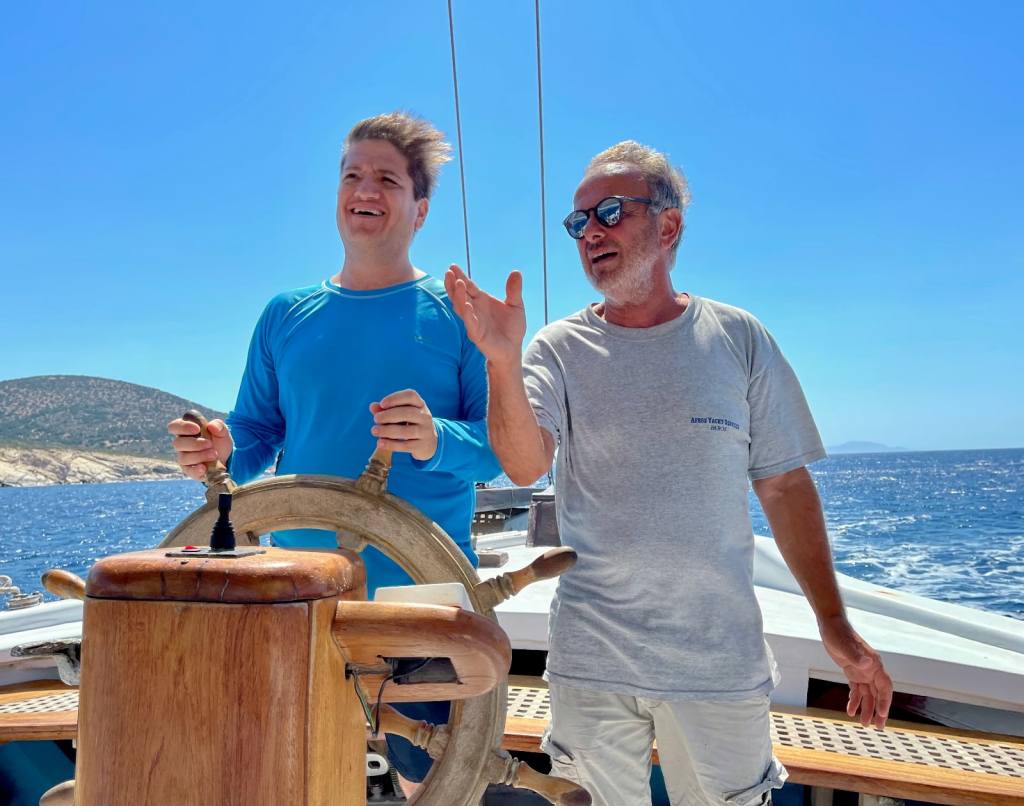 We jumped from cliffs and dove into clear water. We felt the sand beneath our feet and we soaked in sunshine.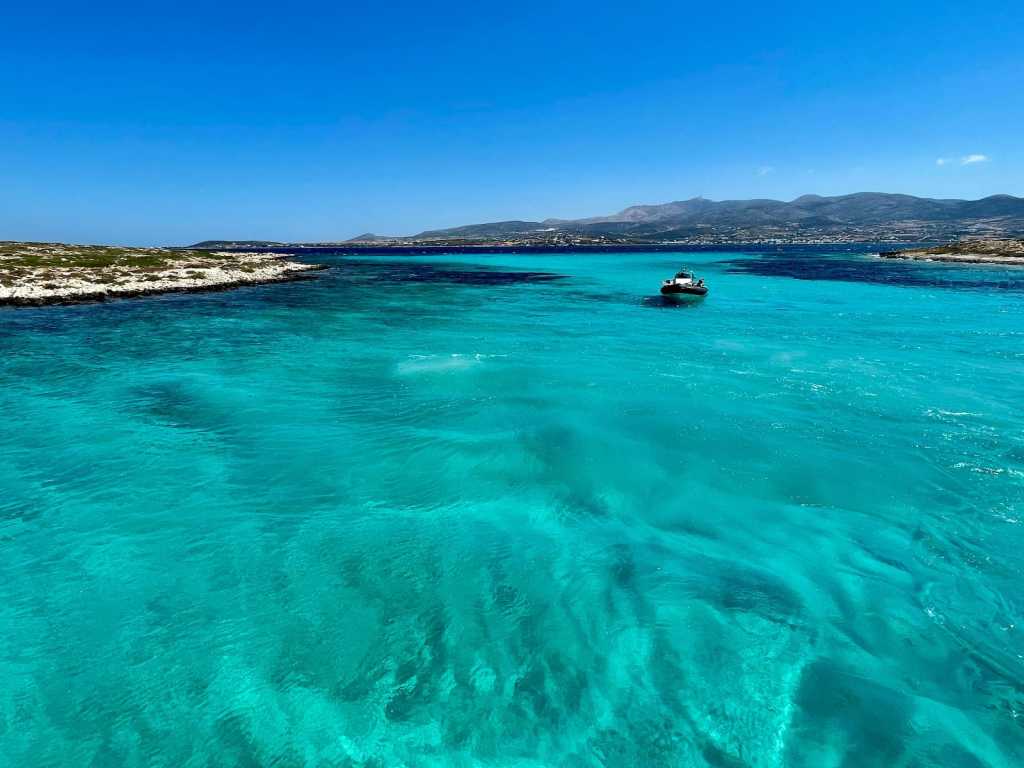 But most of all, we had the privilege of enjoying each other's company. There is still no substitute for getting together, freeing ourselves from screens and he confines of the calendar, breaking bread and creating memories.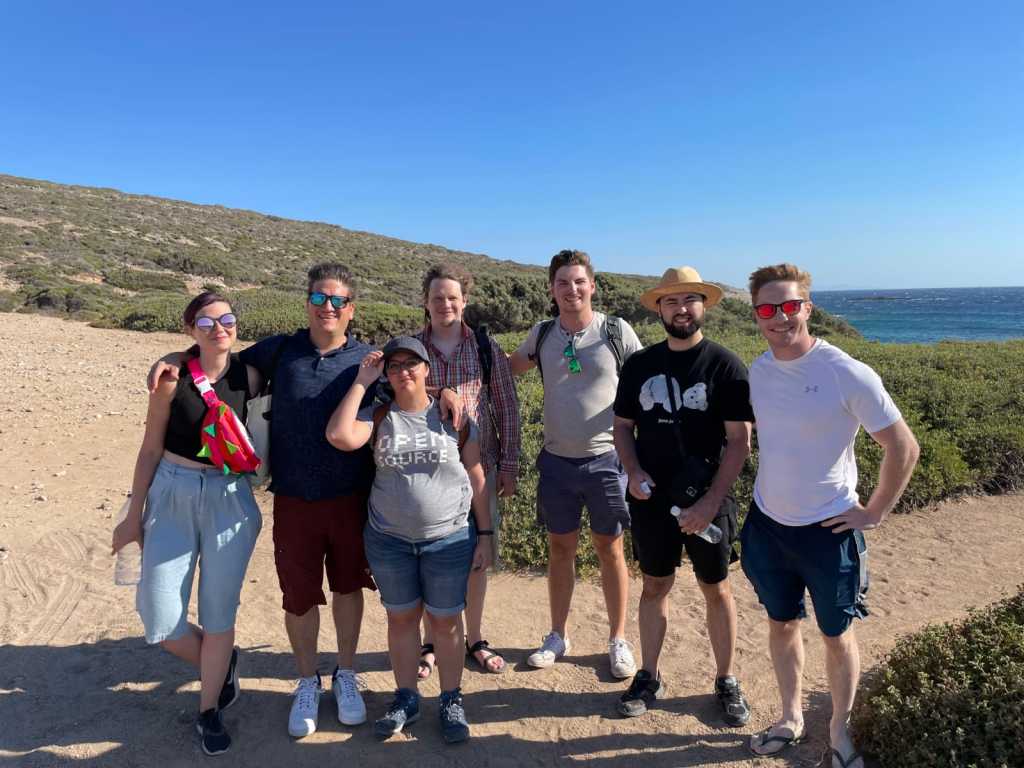 Ever improving Parabol's retreats
In September, our entire company will gather in Dubrovnik, Croatia for Parabol S.P.A. 19. Learning from this trip in order to improve the experience for everybody for the next trip is important. Thankfully, make a great tool for doing just that.
Beyond September, we anticipate hiring more team members. Each person increases the logistical challenge. Parabol will soon be at a scale where exotic and further-flung destinations like Paros may be beyond our ability to execute. More importantly, remote companies like ours should have a lower overall carbon footprint than those that require a daily commute to the office. The more people we have and the more frequently we get together the more carbon we'll emit. In the future, we're likely to modify our policies to gather in smaller groups, less frequently, and to destinations just a single flight away from most of our members.
Beware Airbnb's AirCover Non-Coverage
We were aghast to learn that Airbnb only offers a $500 credit for our losses under their AirCover policy for travelers. For guests, this benefit is unstated (to quote the company representative, it's offered "as a courtesy"). For hosts, on the other hand, they offer up to $1M in liability protection. It may be impractical for us to use Airbnb again in the future without supplemental coverage. Next time, we'll look into acquiring insurance policies that guard against potential losses incurred from future burglaries, health-related expenses, or property damage (the first two having occurred this retreat).
Metrics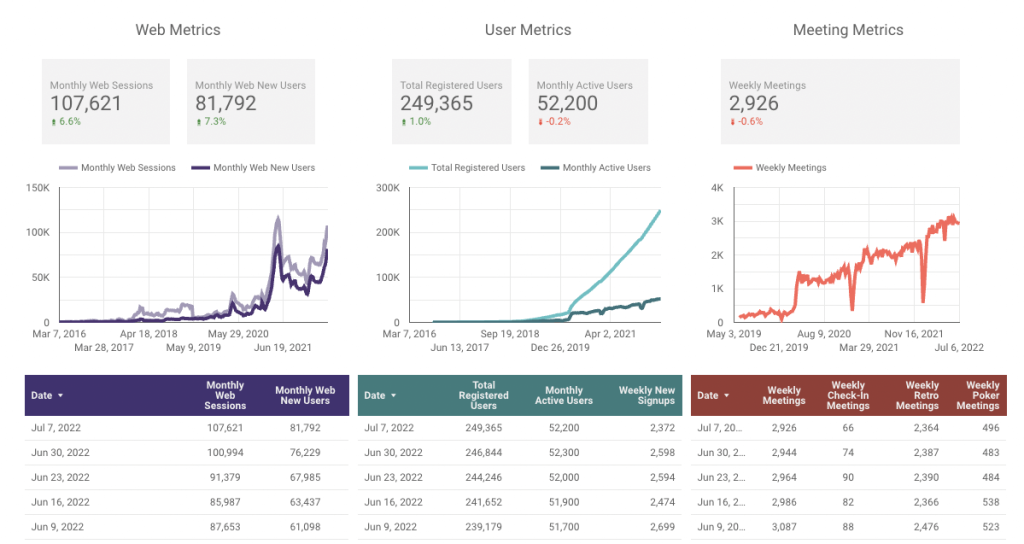 This week, we are seeing strong growth at the earliest stages of our product funnel. It looks like recent content optimizations are paying dividends. User growth and activity are softer, but these patterns are inline with what we expect as we get into the summer holiday season.
This week we…
…received confirmation we officially have the Parabol trademark established in the European Union now in addition to the US.
…kicked off the sales team portion of the Growth retreat in Madrid.
Next week we'll…
…continue with the marketing portion of the Growth retreat in Madrid.
…begin prepping materials to close out 2022Q2.
---
Have feedback? See something that you like or something you think could be better? Leave a public response here, or write to us.
Join our Fully-Remote Global Team
Help us create a world where every meeting is worth the time invested.